Companies and organizations have evolved with time according to the new trendy technologies coming in the way of every business. Companies invest in technologies if it optimizes productivity and growth. As employees are considered the backbone of the company and therefore, they must be on top of the new tech embedded into companies' processes to speed it up with effectiveness and efficiency. The companies care for the employees as well which results in motivating the workforce and maintaining the work-life balance of the employees. The super-intuitive and fascinating instant messaging software platforms have taken the game to a new level via which the employees are constantly in touch with their supervisors and higher management regarding progress and conversations related to daily tasks. These messaging platforms assist in many ways as like sharing essential documents, reports and getting in touch with cross-departments concerning important factors leading to a higher value to the company. In addition, these platforms help in working remotely as well and the team member can get connected from anywhere, they want and get on top of their tasks. The challenges can only be rectified during these high times by deploying such software in business which provides a competitive edge in the competitive market and stay ahead in business as it assists in ensuring virtual team meetings, managing projects, updating the entire workforce, and much more. Here, in this article, we have discussed the best 7 free and open-source instant messaging software solutions that enhance the speed, efficiency, and accuracy of the employees resulting in making timely effective decisions that lead to higher revenue for the companies.
Wire

Wire is open-source messaging software that is comprised of multiple features and an entire suite for getting in touch with the company that aids in voice calls, conference calls, and external collaboration with an end to end encryption.
The amazing features consisting in this software are Chat & Messaging, Document Management tool, Project Management, Task Management, Video Conferencing, Employee Directory feature, Photo Gallery access, Audio Calls, Calendar Management facility, Discussion Threads, File Sharing, Push Notifications and alerts, Search option, Screen Sharing, Two-Way Audio & Video, Video Conferencing, and many more down the list.
Get started now by signing up at https://teams.wire.com/register/email
Telegram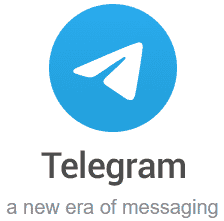 Telegram is another instant messaging platform that is compatible with all leading devices with a user-friendly interface emphasizing speed and accuracy. It is designed in such a way that contributes to the success of the company by keeping all the employees on the same page and aligning with the company's vision.
The features incorporated in this messaging software are as follows Video Conferencing, Video Support, Search & Filter, SSL Security feature, Real-Time Editing, Multi-Channel Communication, Multi-Channel Marketing, Multi-Language, Real-Time Notifications, Real-Time Chat, Secure Data Storage, Interaction Tracking, Image Library, File Sharing, File Transfer, Drag & Drop feature, Contact Database, Collaboration Tools, Contact Management, Content Import and Export, Content Sharing, Alerts/Notifications, and many more.
Get started now by downloading https://telegram.org/apps
Slack

Slack is another fascinating open-source software that empowers users to team up remotely and be connected. The designated teams in Slack work in channels that can be organized department-wise making it easier to follow up on tasks and complete. It helps the teams work smarter by delivering all the important information to make effective and efficient decisions timely.
The advanced features included are Meeting Management, Member Directory, Messaging, Milestone Tracking, Mobile Access, Workflow Management, Video Chat, Video Conferencing, Video Support, Two-Factor Authentication, Two-Way Audio & Video, Usage Tracking & Analytics, Third Party Integrations, Team Chat, Screen Sharing, Search & Filter, SSL Security, Reporting & Project Tracking, Real-Time Notifications, Real-Time Synchronization, Project Planning, and Project Scheduling and the list goes on.
Download now from https://slack.com/downloads/linux
Viber

Viber is a powerful messaging tool that helps businesses to communicate with their workforce and run optimized campaigns through one-to-one chats, virtual conferences, and other text notifications.
The powerful features consisting of this software are as follows Multi-Channel Communication, Video Support, On-Demand Communications, Group Management, Discussions & Forums, Communication Management, Batch Communications, Community Management, Interactive Content, Personalization, and many more down the list.
Get started now by downloading from https://www.viber.com/en/download/
RetroShare

RetroShare is a fully decentralized platform for sharing emails, files, multimedia messages. This platform has no central servers and is based on a one-on-one network built on a GPG IGNU privacy guard. One can easily share certificates & IP addresses safely among themselves.
This messaging software is designed with multiple features such as a Completely decentralized platform, Instant messaging capability, Group chat feature, IRC-like chat lobbies, Email-like Messages, Distributed Forums, YouTube-like channels, Audio call, Video call, GnuPG Authentication & OpenSSL Encryption, Supported by Plugins, Qt4 platform & independent GUI, and the list goes on.
Get started now by downloading https://retroshare.cc/downloads.html#gnulinux
Tox

Tox is yet another messaging platform to assist companies in engaging with their workforce and remotely working employees to get in touch for sharing reports, details on tasks and projects, one on one conversation which is end-to-end encrypted. It comes with features for audio calls, video calls, unlimited file sending options, and many more.
The features included in this software are as follows, secure instant messaging feature, screen sharing facility, video and voice call capabilities, Real-Time Notifications, Real-Time Chat, Secure Data Storage, file sharing, group chats access, multi-channel communication, and more.
Get started now by downloading https://tox.chat/download.html
Pidgin

Pidgin is an amazing open-source, multi-platform instant messaging client that runs on many operating systems and supports many common messaging protocols as well. It comes with a variety of features that are used to enhance the speed of work within teams and organizations.
This software comprises intuitive features such as file transfer and sharing, Real-Time Notifications, Real-Time Synchronization, away messages templates, buddy icons, custom smileys, typing notifications, plugins support, and many more.
Get started now by downloading https://www.pidgin.im/install/#linux
Closing Remarks
In this article, we have jotted down the 7 best free, and open-source instant messaging software that assists teams, workforce, and employees to get in touch with each other even from remote areas while having progress on tasks and projects. These messaging software platforms are Wire, Telegram, Slack, Viber, RetroShare, Tox, and Pidgin respectively. These messaging software solutions comprise enormous tools and super-intuitive features that contribute to task completion and connectivity within the teams which maximize productivity, accountability, and connectivity. Companies and organizations invest in such software solutions that provide them a competitive edge during cutthroat competition. It has turned out to be proven successful for companies, with higher employee morale, and revenue.