Management is required in every paradigm. From businesses to individuals working at an office or a student going to school or a college or a university. Everyone needs to monitor and track their daily tasks and activities. School management software solutions provide a paradigm to efficiently take care of a number of activities ensuring a well-managed school or any education system. The key features and services that must be incorporated in a typical school management software solution are student registration and profile management, admission management, homework and assignment management, timetable management, attendance management, transport management, parents communication management, examination management, activities management, hostel, and accommodation management, staff management, library management, curriculum management, food management, online communication management, alumni management, account management, and laboratory management. Having these facilities and services in a platform ensures and guarantees an exceptionally well-maintained and managed school/college/university. The article here enlists the free and open-source school management software solutions that are compatible with most of the leading operating systems.
Gibbon

Gibbon is one of the leading and most feature-packed school management solutions. The software solution along with offering a list of enhanced features is also free and open-source. The software is multilingual and offers support for up to 17 different languages. Gibbon offers no less than 24 modules along with 5 more additional modules. Being open-source, the active community continuously contributes to the list of features and modules.
The features incorporated in the software mainly include unified access, fast student finder on the homepage, a list of the flexible and advanced modules where each module offers unique capabilities and services as per user demand, seamless integration of the modules with other software solutions, support for right-to-left text, support for UTF-8 encoding, capable of easily managing and generating billing, fees, and invoices from the platform, allows user to send messages to different classes or groups, crowd assessments capability, continuous and automatic report, and analysis generation functionality, error-free attendance data and reports and related insights, capable of generating behavioral, academic, medical and special educational needs (SEN) alerts, allows users to schedule and plan lessons using smart blocks, allows advertising job openings, seamlessly organizes and shares resources, etc.
Get it now from https://gibbonedu.org/download/
SchoolTool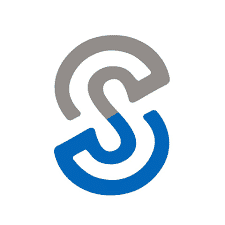 SchoolTool was released in 2004 under the GNU GPL license. The tool is widely used across many schools, colleges, universities, or any other education system. Being an open-source and free school management software, the list of advanced features and capabilities is unending.
Some of the key features of the application include a completely customizable demographics platform, student contact management tool, calendars for the groups, school or individuals, resource booking functionality and services, teacher grade books system, class attendance and management tool, report card generation solution, etc. Other features include student progress analysis, functionality to analyze factors that contribute to dropouts, ability to check student infraction data, mobile app facility, drag and drop functionality in the master schedule builder, customizable grading scales and category, push notifications, ability to collaborate on assignments with parents, integration with transportation facility, integration with food services system, integration with online registration portal, track and monitor students and teachers, students' history functionality, complete access to SLO (student learning objective), the ability for the teacher to create assignments, quizzes, assessments, online and share them via the platform, discussion area, etc.
Get it now from https://linux.softpedia.com/get/Education/SchoolTool-18337.shtml
RosarioSIS

RosarioSIS is another free and open-source school management software solution enabling users across the globe. The application comes equipped with a list of advanced features and enables users across all the leading platforms to get their hands on the free tool to manage one or more schools or education systems simultaneously.
The advanced and most enhanced features offered in the platform include the platform's capability to offer 10 main modules including school setup, students, activities, attendance, discipline, grades, food service, billing and fees, scheduling, and users. These modules cover all the required and key school management activities. Other features in the platform include the platform's ability to generate PDF via the built-in plugin, capability to enroll students, and easily modify their details, customize the field as per your requirement, print advanced reports, teachers can create assignments, manage, and assign grades, schedule classroom sessions and modules print report cards, certificates, etc., manage and consult the calendar, manage and consult school activities instantly, publish notes right within the dashboard, configure attendance codes, gain access to all information regarding any student in just one click, get notified of new discipline referrals the moment you log in, ability to track immunizations medical visits of every student, manage school income and expenses, manage staff salaries, print statement, integration with Moodle LMS plugin, etc.
Get it now from https://www.rosariosis.org/download/
TS School

Regardless of the number of students or teachers or any amount of data, TS School is capable of seamlessly managing and handling the data. TS School offers an open-source platform to its users with an option to acquire either its paid or free version. Of course, the free version lacks some features however the user experience is seamless and most enhanced.
Some of the most attractive and key features of one of the leading school management tools include the platform's capability to handle and take care of all the Payroll and HR-related activities without any requirement or need of manual intervention most efficiently. The Athletics module and feature manages user's school athletics activities that involve setting up heats, templates, disciplines trial teams, etc. With the Awards module, the award ceremonies are seamlessly managed from granting and awarding certificates, brochures, pamphlets, to perform and keep a record of associated documentation. Finally, with the module Hostel Management, users are able to set up dormitories and assign, manage and track students and staff to them.
Get it now from https://ts-school.soft112.com/
Closing Remarks
School management software solutions are the demand and need of every education system, i.e., from schools, colleges, universities, or any other institute, all the platforms require a management tool capable of keeping track of different administration activities. Though there is a variety of some very efficient and capable school management systems, such as Fedena, OpenSIS, SchoolTime, and many others, however, none of these are free and open-source both at the same time. Currently, very few school management tools come under the free and open-source software license and provide competitive school management features as well. The list compiled here in this article includes all the school management software tools that are free, open-source, and are compatible with the leading operating systems. Gibbon, SchoolTool, RosarioSIS, and TS School, all ensure efficient and competitive school management features and at the same time provide free and open-source software services to its users.