Gparted is a free and open-source partition editor that manages your system's disk partitions graphically. Using this partition software, you can create copy, resize and move partitions without any data loss. Gparted editor enables you to perform many operations such as grow or shrink C: drive, create extra new space for the operating system, and rescue data from the lost partitions. We will go through the installation of the Gparted partition editor on the Ubuntu 20.04 system in this article.
Installing Gparted on Ubuntu 20.04 system
Gparted can directly install from the Ubuntu apt repository. Therefore, by following the number of steps, you can easily install Gparted software on your Ubuntu 20.04 system:
Step 1: Update apt packages list
Update the apt packages by using the below-mentioned command with administrative privileges:
$ sudo apt update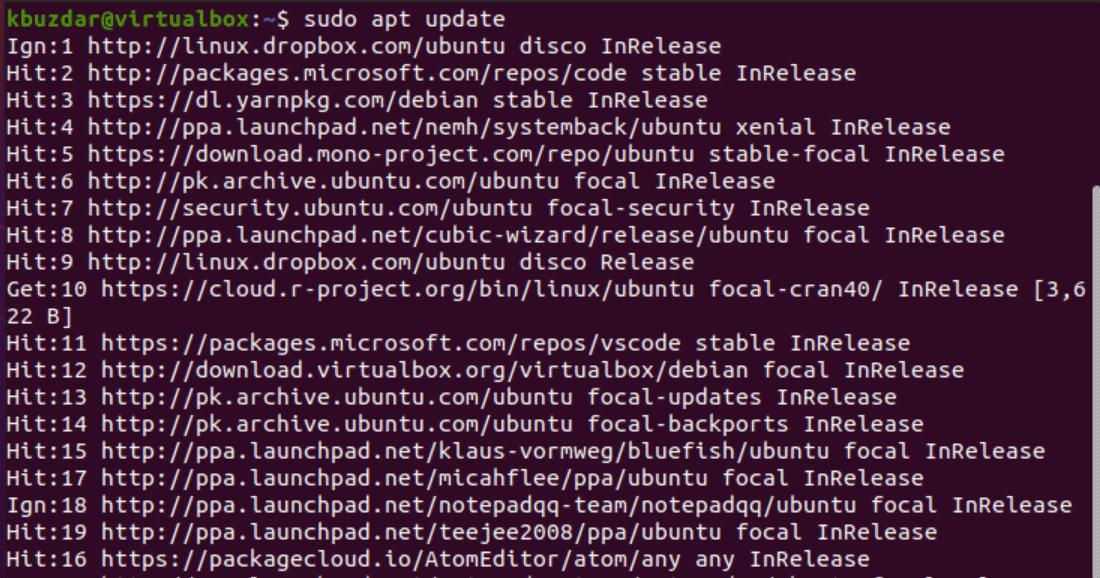 Step 2: Install Gparted from the Ubuntu repository
Once all packages of the apt repository are updated, install the Gparted application from the official Ubuntu apt repository. Users do not need to add any external repository on the Ubuntu system. Therefore, run the below-mentioned command to install the GParted application on Ubuntu 20.04 system:
$ sudo apt install gparted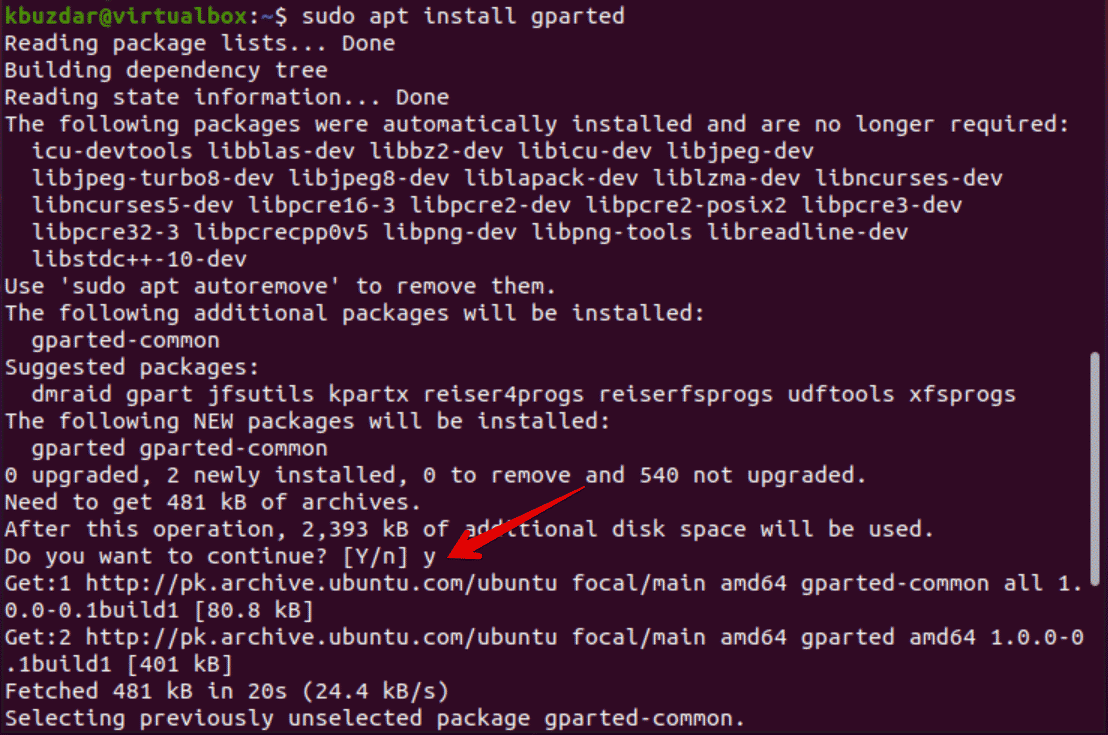 Confirm the installation of Gparted partition editor packages by typing 'y' and then press 'Enter' key. The Gparted installation begins on your system after performing the above action.
Step 3: Launch Gparted on Ubuntu 20.04 system
Once the Gparted is installed on Ubuntu 20.04 system, launch it by clicking on the displaying 'Activities' section. Type 'Gparted' in the search bar and the following output will display on the desktop: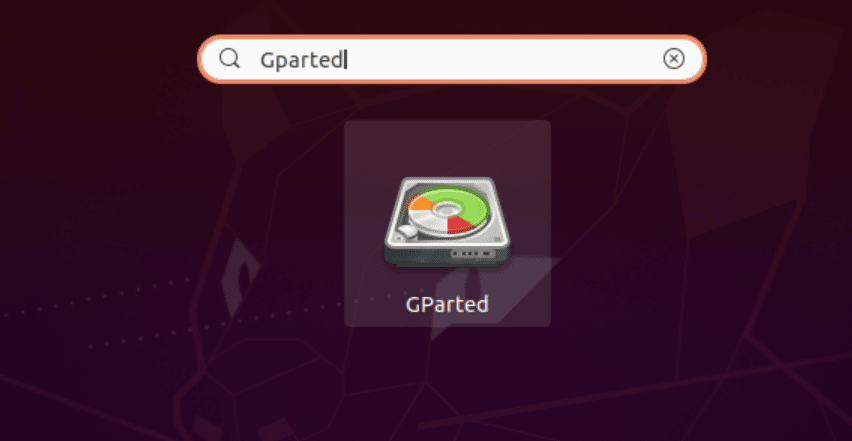 Click on the displaying Gparted application icon and the following interface should display on the desktop: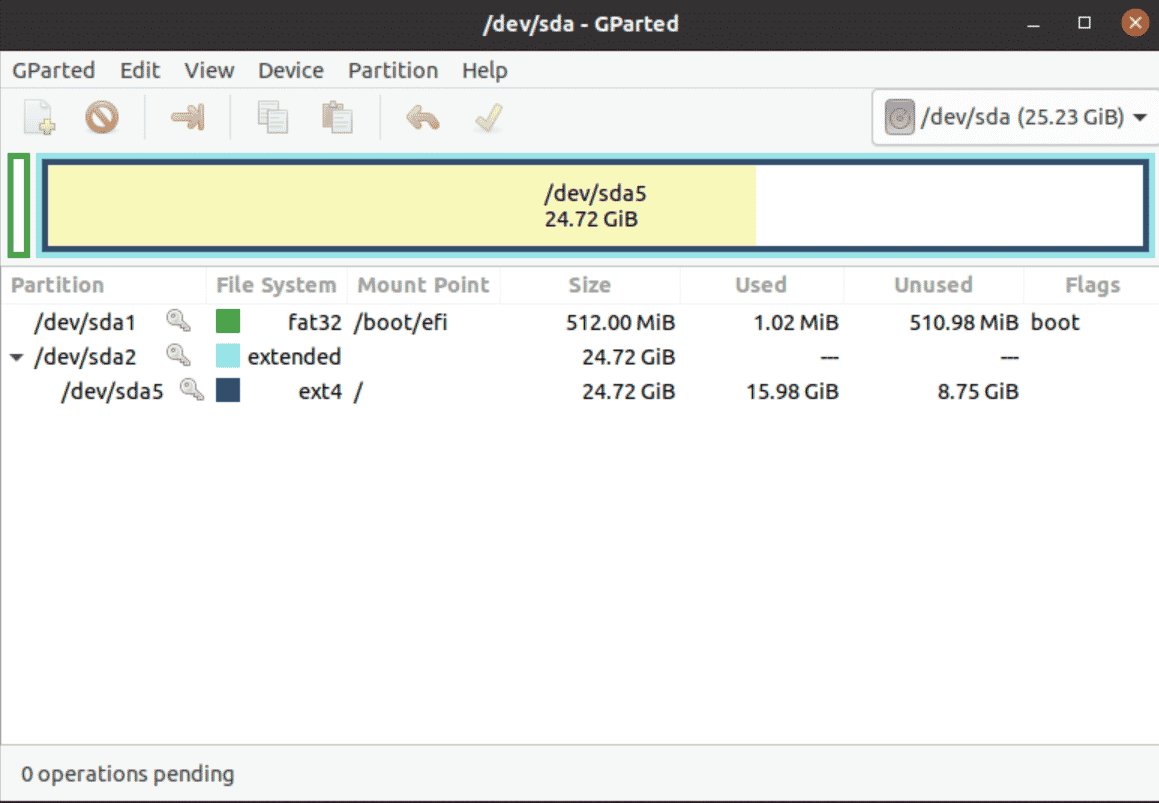 In the above-mentioned displaying image, you can see the disk partition size, used, and unused disk details of your device. When you will choose an option from the top available menu such as click on view -> device information. The following device details will show on the left side of the displaying window as follows: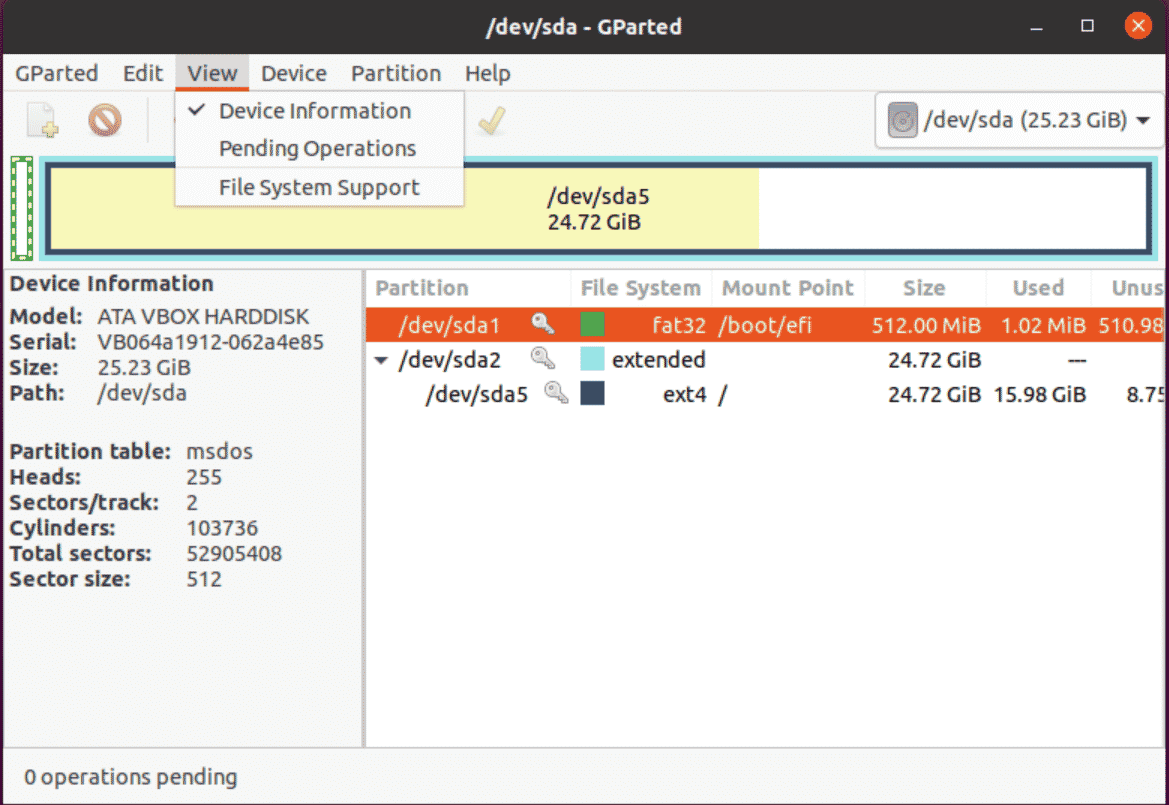 Using all Gparted features, you can perform a number of operations on the device partition.
Uninstall Gparted from Ubuntu 20.04
Gparted application can uninstall from the Ubuntu system by running the simple terminal command:
$ sudo apt remove gparted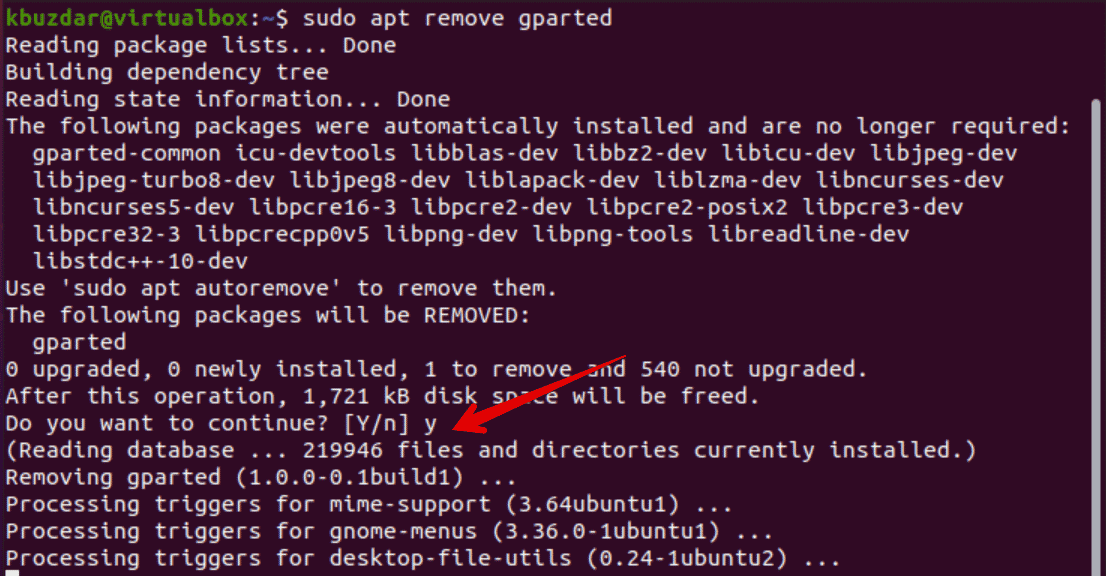 Conclusion
We learned in this tutorial how to install the Gparted partition editor on Ubuntu 20.04 system. Here, one thing is important to note that you must be confirmed before performing any partition operation on your device. Because you may lose the data due to an inappropriate action. Visit the details about this application from its official website of Gparted application.
Karim Buzdar holds a degree in telecommunication engineering and holds several sysadmin certifications including CCNA RS, SCP, and ACE. As an IT engineer and technical author, he writes for various websites.