In 1980, two undergraduate students from the University of Essex, London, wrote the code for a fantasy adventure game that they termed MUD or "multiuser dungeon". At the time, ARPANET had newly set its foot and was linked to the University of Essex only, where these students connected MUD to ARPANET thereby setting the foundation of the first-ever online game. Since then, we are witnessing the release of a new online game every other day. There has not been a single decade in which a particular game has not created hype and has gained popularity. To list a few, some of the most popular games of this era are DOTA, Fortnight, PubG,+ etc. Different online games can support different operating systems. Here in this article, we discuss the Linux distributions that are most gaming-friendly and seamlessly run most of the popular games.
Pop!_OS

Pop!_OS is the first one in our list that has proved to be the best OS for gaming, and for some, this Linux distribution aces at every task. However, the topic of the article being "best distros for gaming", make us stick to the discussion of just gaming and nothing else. So, the Pop!_OS despite offering amazing enhancements and capabilities aces at seamlessly running different games. With every latest version release, the functionalities and list of features take a giant leap every time, thereby improving the existing user experience along with attracting new users at the same time. Some of the most advanced features of the paradigm include automatic window tiling, stacking feature, new application switcher and launcher, GNOME 3.36, Linux kernel 5.8, flatpack support added in pop!_shop, and improved hybrid graphics support.
Pop!_OS being a Ubuntu-based platform exceeds the capabilities and user experience of Ubuntu. It offers its users more polished and renewed tools such as Lutris, GameHub, and many others listed at the extensive Pop!_OS app store. Furthermore, the platform provides separate ISO files for NVIDIA and AMD systems thereby enhancing the overall gaming experience. To conclude, Pop!_OS is user-friendly, reliable, most efficient, and thence our top pick for the best Linux distros for gaming.
Get it now from https://pop.system76.com/
Ubuntu GamePack

One of the leading Linux-based operating systems, Ubuntu offers a solution for all. Being packed with useful and most efficient distributions, the Desktop distributions of Linux involve a windowing system such as X11 or Wayland, and a desktop environment such as GNOME or KDE Plasma. Ubuntu is a highlight of Linux and thereby offering an environment capable of providing a solution for any user requirement or demand.
For gaming, Ubuntu offers a Ubuntu GamePack that was developed by the experts of Ukrainian's UALinux. The user experience and features of the GamePack are quite similar to the Drauger OS making it one of the favorite platforms of many. Ubuntu GamePack and Drauger OS are both Ubuntu 20.04 LTS based distros. The key difference is that the Ubuntu GamePack uses a customized Gnome desktop environment. In addition to this, Ubuntu GamePack also provides its users with proprietary codecs and drivers, along with multiple gaming platforms and tools including PlayOnLinux, Steam, Lutris, etc. The main attraction for many users of the distro is the GameMode. This enables tweaking and adapting the installation that enhances the gaming experience and makes the installation most suitable for gaming. Features like regular desktop productivity apps releases, use of a customized instance of the intuitive Ubuntu Ubiquity installer are some of the many attractive and most efficient features of the distro that make it the first choice of many around the globe.
Get it now from https://ualinux.com/en/download/category/25-ubuntu-gamepack
GamerOS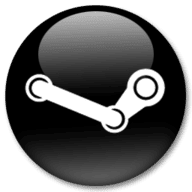 GamerOS, as quite significant from its name, is a distro designed for enhancing the gaming experience of Linux users around the globe. GamerOS focuses on Steam and does not offer support for multiple gaming platforms, unlike its competitors. GamerOS being optimally compatible with the Steam's new Big Picture mode, allows users to play games on the television with enhanced graphics which also offers room for further enhancement by allowing users to use controllers or if they require, then keyboard and mouse.
GamerOS offers compatibility with a list of popular game tools, such as DualShock 3 and DualShock 4, Xbox 360 and Xbox One, Switch Pro, Steam controllers, and many more. The distro also offers additional customized tools known as Steam Tweaks that enables users to configure their gaming environment and gaming experience according to their needs and likes. GamerOS comes packed with a list of advanced functionalities for users, including a custom web-based service called Steam Buddy which also enables support for non-Steam games. Users are not able to double boot the distro as being based on Arch Linux, the distro is designed to run solely and independently on a machine. This allows a seamless installation experience and greatly contributes to the overall enhancement of the user's gaming experience. So, for a person looking for a distro that is solely designed for gaming then GamerOS is the right choice.
Get it now from https://gamer-os.github.io/#download–install
Fedora Games Spin

Fedora +is the top operating system choice of many around the globe comes packed with features most suitable and required for ensuring an absolute gaming experience. One of the most famous Linux-based OS, Fedora was released in 2003 and has since then captured and lured the market with its extraordinarily lightweight, easy, reliable, and yet exceptionally powerful architecture able to respond to the needs of all from students to professionals and from hobbyists to gamers, everyone gets to benefit from the seamless operating system.
Fedora Games Spin includes a diverse and extensive store of games ranging from games based on a turn-based strategy to first-person shooter etc. Therefore, the distro is considered an optimal choice for many due to its vast list of pre-loaded sets of games and the extensive number of extra tools available that allow a user to download, install and play more games thereby offering an unlimited gaming experience. The lightweight OS enables users to seamlessly run any game on the paradigm which forms the basis for many to opt for this OS. Unlike other distros, Fedora Games Spin does not provide compatibility with PlayOnLinux, Wine, and Steam. However, the gaming platform is considered the best choice for users who have experience using the XFCE desktop as Fedora is an OS dedicated to gamers and maintainers.
Get it now from https://labs.fedoraproject.org/games/download/index.html
Manjaro Gaming Edition
Released in 2011, Manjaro is another one of the top-rated Linux distros for gaming. The OS is specifically chosen by many for its flexible options and features most adaptable for gaming. For example, owing to the advanced and efficient content creation tools that come integrated with the Manjaro Linux, reviewers and users of the paradigm rate it most suitable for people who prefer content creation. To list a few of these amazing content creation applications, the chatting software, devices for taking screenshots, streaming apps, multi-track audio recorder, and editor, and audacity can be some of the many enhanced solutions of the paradigm.
Many users of the paradigm do not recommend it for the new users, however, the enhanced Gaming Edition of Manjaro has gathered quite a significant audience for offering its pre-installed drivers for graphics cards, which enhance user experience and are most easily optimizable. The reason that many do not consider the paradigm optimal for beginners is that it is not as user-friendly as it should be, if one can handle troubleshooting on their own then they can use it for sure. Also, some may deem the rolling release distribution as not as optimally pleasing as it should be, especially for the gamers expecting seamless connections. Though for someone keen on the latest Mesa graphics driver to play games such as Cyberpunk and requires an AMD graphics card then Manjaro is the best choice.
Get it now from https://manjaro.org/download/
Closing Remarks
The article summarizes the leading gaming distros for Linux. Pop!_OS tops our list of the best gaming distros available in the market for Linux operating system users. Ubuntu, being an efficient and overall optimal operating system that ensures execution of any task, comes second on our list. Whereas GamerOS, Fedora Games Spin, and Manjaro Gaming Edition follow the suit. The here listed paradigms are found and proven to be the best gaming distros for Linux by many reviewers and users. From Pop!_OS to Manjaro Gaming Edition, any adopted distro is ensured of providing an efficient, seamless, and enhanced gaming experience to the Linux gamers. However, many other distros too lead the market such as Drauger OS, Lakka, etc. Still, the distros listed in the article have proven to outperform their peers numerous times and thereby are listed here as the top five best Linux Distros for Gaming.