Clocks – an essential part of human life and without which, it would not be wrong to say, the world would stop. The utility comes incorporated in every operating system. The clocks are normally expected to indicate the time of the current user location along with different time zones across the globe. Alarms are also an essential part of the utility. Users are able to set alarms for different tasks and can even use alarms as different reminders. Alarms enable users to ensure punctuality which enhances their performance while ensuring better mental and physical health. Many clocks offer enhanced features and functionalities enabling users to better optimize their routines and improve work performance. In this article, we discuss the clocks that provide alarms feature and are free and open-source for Linux (and its distributions) users.
GNOME Clocks

GNOME clock is an ideal clock utility for Linux and its distributions. The software is completely free and open-source, thereby offering an enhanced pool of features and capabilities. GNOME Clocks include the functionality to set alarms, a stopwatch, timer, and different time zones allowing users to view the time of any location from anywhere around the globe. Furthermore, the platform offers gnome-shell search providers to search different time zones and world clocks, provides geolocation support, enhanced sound library, Flatpak support, internationalization support, etc.
Get more details and information now from https://wiki.gnome.org/Apps/Clocks
WakeUp

Wakeup is a fully customizable, free, and open-source alarm clock for Linux and its distributions. The efficient alarm clock comes equipped with many features along with talking capabilities. Wakeup boasts off a graphical frontend that allows users to set up a time at which the computer gets automatically activates and even customize it further to read some user-defined text. Its other features include configurable volume control, recurring time setting, evolution data, date & time feature, an MP3 player that plays a song at a defined time, speech tools, Gmail counter, commands, weather, etc.
Get more details and information now from https://launchpad.net/wakeup
Alarm Clock

Alarm Clock is another option for Linux and its distribution users. The utility is free and comes under the open-source software license. Initially, the application was known as the Alarm Applet. With the application, users are able to set up alarms, and timers. The application also allows setting up notifications. Other features include its ability to add, modify and delete alarms, snooze alarms, set timers, set different sounds for alarms, timers, and notifications, support for application indicators, set repeating alarms, internationalization support, etc.
Get it now from http://alarm-clock.pseudoberries.com/#download
Cairo Clock

Launched more than ten years ago, Cairo Clock has been around the longest. Cairo Clock is another free and open-source alarm clock offering numerous features and capabilities to its users. With the Cairo Clock, users are able to use the smooth hand animations to set up alarms, set up clock size; small, medium, large, or customized, select a theme from a list of a number of different theme options such as funky, gremlin, antique, zen, etc., ability to either show seconds or not, ability to set up clock location on the desktop's screen such as appear in the taskbar, appear in the pager, stick to every workspace, or choose the 24-hour mode, etc.
Access the GitHub repository of the application now from https://github.com/MacSlow/cairo-clock
Clockywock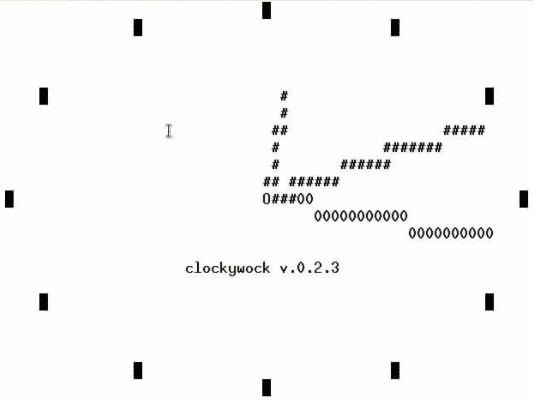 Clockywock is a free and open-source clock that is able to set up alarms. The tool is straightforward and extremely lightweight. Therefore, the users looking for a simple functioning clock shall opt for a sleek and simple clock. Clockywock offers mono or color mode, ability to change characters used for clock-hands, option to change the background color, alarms with user-desired time length, capability to customize snooze duration, slider mode, toggle color mode, ability to alter the clock's aspect ratio.
Get more details and information now from https://soomka.com/
QTalarm

QTalarm is a simple and straightforward alarm clock application that is accessible for Windows, macOS, and Linux users. The platform is free and open-source and hence offers accessibility along with a list of ever-enhancing features and capabilities. With QTalarm, the users are able to set up an unlimited number of alarms with customized timings and durations, add customized date alarms, allow users to add any user-desired sound or music to play at the end alarm timer, etc.
Get it now from https://random-hackery.net/page/qtalarm/
Closing Remarks
Alarms are one of the most required utilities in these times. It would not be wrong to say that if there are no alarms, suddenly there will be a giant halt to productivity. Many information technology firms and software solutions developers have proposed high-functioning clock platforms that not only offer a sleek, simple, and easy clock utility but also offer amazing and most efficient alarm features along with a list of other vast features enhancing overall user experience. The article summarizes 6 clock applications that work most efficiently on the Linux platforms and their distributions and are absolutely free, open-source, and reliable.
Karim Buzdar holds a degree in telecommunication engineering and holds several sysadmin certifications including CCNA RS, SCP, and ACE. As an IT engineer and technical author, he writes for various websites.