Geographic Information Systems (GIS) software applications have seen a recent increase in adoption by many companies and organizations around the globe. The GIS software applications allow organizations and businesses to monitor and assess the locations which help these organizations better estimate the sales and key marketing locations. Other paradigms such as ministries, tree cutting companies, forestry management, etc., of course highly demand these GIS software solutions and it would not be wrong to say, that GIS is the backbone of such organizations. The role of GIS software in other businesses and companies is not as critical as for tree cutting companies, forestry management, etc., companies but can for sure produce optimal results if adopted. In this article, we discuss the top best performing open-source GIS software that is cross-platform compatible as well. Some believe that open-source GIS software solutions are not as feature-packed as the non-open-source. However, the open-source software solutions are definitely more powerful and give full room to the developers for more enhancements and improvements.
GRASS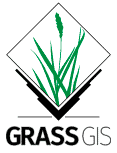 The free, open-source, and cross-platform compatible solution is the best GIS software solution that comes with the most enhanced features. GRASS was developed by the US government and is well-known by companies across the globe. The raster-based GIS software provides users advanced features such as an image processing system, vector GIS, graphics production system, spatial modeling system, and a data management system.
Get it now from https://grass.osgeo.org/download/
OpenJump GIS

OpenJump GIS software is another free, open-source, and cross-platform compatible GIS software solution. The intuitive and simple solution provides its users many features such as the capability to read and write simple GML files, shapefiles, numerous other vector formats that are available through an enhanced list of plugins, the ability to write to PostGIS, and read from numerous spatial databases, provide support for images, WMS and WFS services, etc.
Get it now from https://sourceforge.net/projects/jump-pilot/files/OpenJUMP/1.16/
gvSIG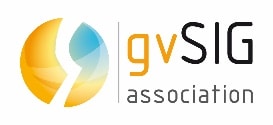 One of the best GIS software that is adopted by a number of companies and enterprises, GIS software is a free, open-source, and cross-platform compatible solution. The software can be used online as well as on the desktop application. The gvSIG offers numerous implementation services options to its users such as users can get their hands on the SaaS where the product is hosted, maintained, and administered on the user's systems, the on-premise solution, and the on-premise plus solution where the maintenance and management services are provided on the client-server.
Get it now from http://www.gvsig.org/en/web/guest/products/gvsig-desktop/downloads
QGIS

QGIS is a cross-platform compatible GIS software solution that comes under the GNU license. The open-source GIS software solution is adopted by many organizations around the globe and is one of the most popular GIS solutions. The software offers many features such as the ability to view data, explore data and compose maps, create, modify, manage, and export data, the capability to analyze data, publish maps on the internet, allows users to extend QGIS functionality via a list of vast plugins.
Get it now from https://qgis.org/en/site/forusers/download.html
SPRING

SPRING is a free, open-source, and cross-platform compatible GIS software solution. The Remote Sensing Image Processing system supports the object-oriented data model that enables the SPRING GIS software to integrate vector and raster data representations capabilities from the enhanced environment. The software was developed by Brazil's National Institute for Space Research and is renowned for enhancing and improving socioeconomic, environmental, and urban planning applications processes.
Get it now from http://www.dpi.inpe.br/spring/english/download.php
uDig GIS

uDig, an acronym for User-friendly, Desktop application, Internet-based, and GIS (uDig) software solution is another free, open-source, and cross-platform compatible GIS software. The GIS software was developed to utilize and comply with OGC's OpenGIS standards like WFS, WMS, etc. The software is intuitive and provides a single-click installation process. With uDig, users are able to seamlessly view local shapefiles, directly edit spatial database geometries, access remote WMS services, and do a lot more.
Get it now from http://udig.refractions.net/download/
Closing Remarks
GIS software solutions' demand has seen a growth in the past few years. The adoption of such software solutions is not limited to only the government organizations, space agencies, and forestry management companies anymore, rather many businesses are adopting such solutions to improve their businesses and ensure growth by performing location and area analysis and monitoring. Though there is a list of top-performing GIS software solutions in the market, however only a few come with a free subscription option and open-source access. Open-source software solutions increase the chances of improvements and modifications where each company or user can adapt the solution according to their needs. The list of top-performing free and open-source GIS software discussed in the article are GRASS, OpenJump, gvSIG, QGIS, SPRING, and uDig – which we believe are the best GIS software solutions currently available.
Karim Buzdar holds a degree in telecommunication engineering and holds several sysadmin certifications including CCNA RS, SCP, and ACE. As an IT engineer and technical author, he writes for various websites.