Document management is required by every individual. Whether you are working for a company or a student trying to organize your assignments or work. Document management is required by all. In every paradigm, where there is data, there are documents associated, which require better management. There are many documents management tools such as google drive, one drive, etc. However, the enhanced document modifications and configuration are not provided in all the paradigms. Also, Linux operating system, is the operating system of the organizations and corporations, support some of the best document management system that is worth adapting by other operating systems as well. Therefore, in this article, we discuss the best document management systems for the Linux platform that are also adaptable by other platforms, as they are cross-platform compatible and also free, and open-source.
Alfresco

Starting with the free, open-source, and cross-platform compatible software. Alfresco was launched in the year 2005 and has since then acquired fame for providing the best document management system to its users from across the different platforms. Some of its leading features include session virtualization, content tagging, searching by tags capability, support for numerous record management standards, such as MoReq2, NOARK, 5015.2, etc., capability to access the repository through FTP, WebDAV, SMB, CMIS, and NFS, supports Google Docs, and Microsoft Office, supports several databases such as IBM DB2, Microsoft SQL Server, MySQL, Oracle Database, etc.
Get the community edition now from https://www.alfresco.com/products/community/download
LogicalDOC

LogicalDOC is another free, open-source, and cross-platform compatible document management software that enables users from across the various operating systems. Among its four efficiently designed editions to match various needs of different users or organizations, LogicalDOC's community edition is offered free of charge. Some of the key features of the platform are its capability to run on a cluster-based system, PHP and .NET based fully capable and user-friendly user interface, Lucene powered search engine allowing global file and content searching, multiple workspaces, file versioning, an extensive list of advanced plugins enabling numerous other enhanced features, and the list goes on.
Get it now from https://www.logicaldoc.com/download-logicaldoc-community
OpenKM

Like Alfresco and LogicalDOC, OpenKM is also free, open-source, and cross-platform compatible. The efficient, widely acquired, and one of the most popular document management platforms comes equipped with all the features required in an efficient document managing software solution. Some of the highly acclaimed and appreciated features of the platform include ability to drag-and-drop the files on the interactive web user interface for easy uploading, feature for extracting data from the built-in Optical Character Recognition or OCR image scanning tool, support for Open Office and Microsoft Office for seamlessly integrating documents from other platforms, advanced searching tool, document security, etc.
Get it now from https://www.openkm.com/en/download.html
Mayan EDMS

Another free, open-source, and cross-platform compatible document management software was launched at the beginning of the year 2011. Since then, the tool has incorporated numerous attractive document management features. Mainly these features include an embedded cryptographic signature system that verifies the authenticity of a document, built-in LibreOffice that enhances document and spreadsheet management experience, server-side and local-side file uploading system, a solution built using python language with a Django framework that allows easy plugin integration for advanced features enablement, ability to view images of various formats such as JPEG, PNG, etc.
Get it now from https://www.mayan-edms.com/download/
Maarch

The French expert developers founded a community that develops free and open-source products. One of the products is the efficient document management tool that is free, open-source, and also cross-platform compatible. The users can acquire the tool from various means, i.e., by docker image, downloading extensions, or simply by downloading the complete Maarch-RM tool. The sleek, and interactive modular design enable easy to document and file management. Other features of the tool include its easy authorization clearance capabilities based on the organization's hierarchy, files and documents classifications, document archiving, etc.
Get it now from https://maarch.com/maarch-rm/
Epiware

Epiware is an open-source, free, and cross-platform compatible document management software. The software comes equipped with key document management features and capabilities. The tool does not offer free-of-charge customer support, however, there are monthly and yearly pricing packages to suit customer's choices and preferences. The features incorporated in the tool are controlled and permission-based users access to folders and documents, collaborative workspaces for teams to work in and share and collaborate on documents, streamlined document accessing procedures, document versioning and history facility, advanced search enabling keyword-based search through documents, and the list goes on.
Get it now from https://sourceforge.net/projects/epiware/
SeedDMS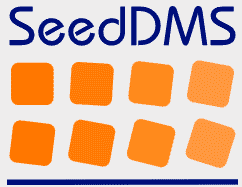 SeedDMS is another free, open-source, and cross-platform compatible document management tool that enables users with a list of enhanced document management capabilities. The feature includes the platform's capability to directly index the MS Word, PDF, MS Excel files, an integrated workflow management system that is most optimal for large organizations, support for REST API, WebDAV access, and the list goes on. Another thing that sets apart the tool is the most simple and easy user interface that matches exactly any file management tool with more advanced and enhanced functionalities. The interactive user interface and user experience are one of the main capabilities of the platform that makes it so commendable and appreciable among its users.
Get it now from https://www.seeddms.org/index.php?id=7
NemakiWare
Developed by Japanese software development experts, NemakiWare is a free, open-source, and cross-platform compatible document management software. The software is developed in Java and supports a NoSQL database. The tool comes equipped with a list of features, such as an advanced level access control system where permissions and accesses are granted on file and folder level, fine-tune search feature allowing extra details to the metadata, full-text search capability, enhanced locking feature, etc. The tool is highly adaptable, scalable, and offers the most intuitive and easy user interface.
Get it now from https://nemakiware.com/
Closing Remarks
The article summarizes the best free, open-source, and cross-platform compatible document management software solutions. The discussed software solutions are Alfresco, LogicalDOC, OpenKM, Mayan EDMS, Maarch, Epiware, SeedDMS, and NemakiWare. All the tools are well equipped with a list of enhanced features required in document management tools. Some of the tools also incorporate capabilities to integrate external popular and leading document management solutions which makes the overall document collaboration and syncing most seamless.
Karim Buzdar holds a degree in telecommunication engineering and holds several sysadmin certifications including CCNA RS, SCP, and ACE. As an IT engineer and technical author, he writes for various websites.