Successful businesses keep themselves updated with the new market trends, investing in research & development (R&D), overviewing their competitors' strategies, successes and failures. For the companies to stay at the top, they opt for different avenues, according to their target audience, however, the most powerful one is to have a strong digital market presence. During these fast-paced times, online or digital shopping is the new game-changer that ensures reliability, speed, and convenience for consumers. Visiting a clothing brand or a grocery store has its charm, however, with an opportunity cost attached to it, therefore an e-commerce store contributes to a higher reach across wider demographics and results in new visitors and higher conversion rate, and revenues. Nowadays, it has become way easier than before for e-commerce with a bundle of options to grasp the maximum audience and to cater to their needs. There is plenty of e-commerce software that helps businesses enter into the world of e-commerce. Here, in this article, we discuss the top free and open-source e-commerce software which grows businesses exponentially.
WooCommerce

WooCommerce is the best, free, and most competitive e-commerce software. It is completely customizable, user-friendly and an intuitive e-commerce software creator according to one needs to ensure progress and substantial growth.
The specifications and features incorporated in this e-commerce software are customizable branding, email marketing, mobile access, order management, multi-currency, reporting and analytics, returns management, SEO management, search filter, shipping management, promotions management, reviews management, shopping cart, third party integrations, social media integrations, inventory management, data security and more.
Get started by signing up at https://woocommerce.com/
OpenCart

OpenCart is a popular open-source e-commerce software that allows merchants from small to large enterprises to sell and promote their products online. The tool has helped businesses to monitor their customer and consumer behaviors by gathering data of most searched and viewed products resulting in marketing campaigns of discounts. This software allows businesses to gather all the data of the important factors and could be easily downloaded for advanced analysis.
The powerful features that consist in this e-commerce software are access controls and permissions, activity dashboard, Customer relationship management, data security, campaign management, electronic payments, campaign management, email marketing, inventory control, credit card processing, cataloging, and categorization, multi-channel marketing, with multi-location, multi-stores and multi-language, order management, refund management, SEO management, reviews and product ratings, social media integration, third party integrations, e-Commerce management, and the list goes on.
Get started for free at https://www.opencart.com/index.php?route=cms/download
PrestaShop

PrestaShop is the finest e-commerce software in the market that allows business enterprises to grow beyond expectations with a user-friendly interface along with services providers to help businesses accomplish massive sales along with one-on-one training sessions, webinars and even guiding video tutorials.
The salient features that are embedded into this software are SEO management, shipping management, Tax management, order management, real-time editing with real-time analytics, returns management, product configurator, multi-channel marketing with multi-store options, email marketing, CRM, activity dashboard, cataloging, and categorization, customer accounts, inventory management.
Get started for free at https://www.prestashop.com/en/download
Zen Cart

This particular open-source software, Zen Cart is ideal for product management with the capability of managing inventory to generate discounts and sales. Businesses can enhance the stay of the visitors by the variety of design templates. It is easy to install, use and update along with a popular mode of payments accepted across the world to cater to maximum customers.
The software has astounding features like Customizable Templates, Discount Management, Electronic Payments, Inventory Control, Product Catalog, Product Configurator, Credit card processing, abandoned cart saver, access controls and permissions, cataloging, and categorization, Product Ratings / Reviews, Refund Management, Returns Management, Shipping Management, Shopping Cart, Tax Management, and e-Commerce Management.
Register at https://www.zencart.com/register.php?s=0faaa208896f9ed8a768c4b40705c6c1
Magento

A product of the market-leading and one of the most competitive companies, Adobe, Magento is an enhanced free and open-source eCommerce platform. The product was released 13 years ago in March 2008 and comes under the OSL v3, AFL v3 license. Being in the market for a long, the platform is a stable and quite seamless option for the developers and companies to generate and design enhanced and advanced eCommerce websites for their companies or products and services.
The features incorporated in the enhanced tool are API, access controls and permissions, activity dashboard, ad hoc query, ad hoc reporting, benchmarking, dashboard creation, data import and export capabilities, data visualization features, monitoring, performance management, performance metrics, reports and dashboard, analytics tools, and the list goes on.
Get it now from https://magento.com/tech-resources/download
Drupal Commerce

Drupal Commerce is a well-known software for its flexibility, integrates seamlessly with third parties. It is recognized for its adaptability according to your business needs to scale it up as it grows. This software empowers you to build the right platform to accomplish product marketing and e-commerce strategies. The platform's digital marketing tools help businesses to the next level of digital business and customer engagement.
The top and powerful features are to maintain product catalogs, reporting, and analytics with a dashboard representing order status, payment methods, SEO management, and customer relationship management, performance monitoring tools, content creation, and more.
Get the installation details now from https://docs.drupalcommerce.org/commerce1/commerce-kickstart-2/installing-and-upgrading
Spree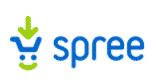 Spree is a one-stop-shop that has a variety of almost anything required to boost businesses in terms of market presence and sales. It is user-friendly, easy to learn and upgrade according to your needs with an engaging user interface, and has third-party integrations to enhance, improving and extend capabilities to the next level.
The important features incorporated in this software are activity tracking, booking management, campaign management, communication management, conversion tracking, customer database, alerts and notifications, API, access controls and permissions, data security, email marketing, inventory management, multichannel management, and marketing, order tracking, purchase order management, reporting and analytics, trend analysis, vendor management and many more.
Get started now from https://spreecommerce.org/spree-as-a-service/
VirtueMart

VirtueMart is another market-competitive eCommerce solution. The solution allows engaging with international users and clients by offering a multilingual platform. The exceptional SEO capabilities of the platform are the main attraction for its users. Numerous top-selling websites are based on competitive and feature-enhanced platforms.
The features and functionalities offered in the solution mainly include support for multiple languages allowing clients and users to welcome their customers in their native language, tax and discounts calculator, advanced products inventory and repository management capabilities, checkout and payments gateway, other features include purchases, sales, and returns, orders, tracking capabilities, reports, tracking history, account creation, and management, users, roles, etc.
Get it now from http://www.virtuemart.net/download
Closing Remarks
The article discusses and summarizes the market-leading and most competitive eCommerce platforms. The discussed platforms are WooCommerce, OpenCart, PrestaShop Zen Cart, Magento, Drupal Commerce, Spree, and Virtue Mart. The discussed platforms are free and open-source along with being cross-platform compatible. Therefore, the enhancements and feature extensions are completely unlimited and unending making it the best choice for companies varying in sizes and requirements.
Karim Buzdar holds a degree in telecommunication engineering and holds several sysadmin certifications including CCNA RS, SCP, and ACE. As an IT engineer and technical author, he writes for various websites.