Increasing the consumer conversion percentage for any particular business for their product or service has never been easy, however doing it the right way, by using the proper tools, strategies, and techniques; dozens of businesses have made it to the top. Depending upon the business, one can opt for any strategy to reach their end consumers however, to reach the maximum range of audience, one has to utilize the major platforms for brand awareness. Speed, convenience, and accuracy are what the consumer needs and to achieve it, one cannot only opt and limit themselves for email and SMS marketing, they must have a user-friendly and super-engaging software application (app). The app development ecosystem is one of the fastest and noticeable industries with an average release of 10,000 apps daily into the market. The best businesses do want to be just a click away from their consumers to serve them right. There is numerous application development software that could do the job. Here, in this article, we discuss the top free and open-source application development software, which helps, optimizing and enhance businesses.
BuildFire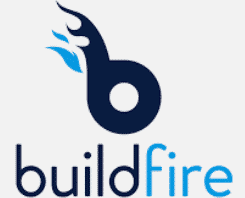 Buildfire is the best, free, and most competitive app development software. It is fully customizable, user-friendly, and intuitive app creator software to create progressive and outstanding apps. It is not just for the seasoned app makers but also for the beginners as well.
The specifications and features incorporated in the software are access controls and permissions, collaboration tools, compatibility testing, data modeling, robust experiences, mobile development, reporting and analytics, source control, third-party integrations and plugins to enhance development experience, web app development, and is easily compatible for small, medium and large businesses, enhanced compliance, and app security features.
Sign-Up for free from https://signup.buildfire.com/#/All%20Styles
Apache Cordova

Apache Cordova is a popular mobile app development software written in C#, C++, CSS, HTML, Java, JavaScript, and Objective-C and runs on android, iOS, Windows. It targets many platforms with one code base and creates mobile apps with HTML, CSS, and JS.
This software consists of amazing features such as code-free development, compatibility testing, collaboration tools, deployment management, third-party integrations and plugins to enhance development experience, reporting and analytics, efficient command-line interface, source control, access control, and permissions, and mobile development.
Get started now for free from https://cordova.apache.org/#getstarted
Framework7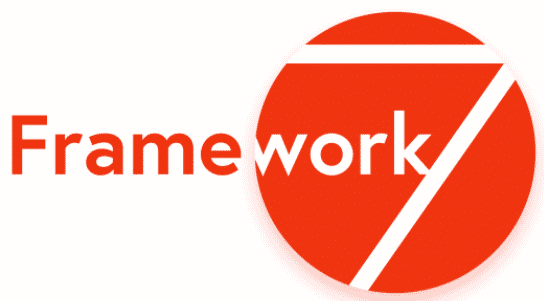 Framework7 is a tremendous HTML framework that is free, open-source, and cross-platform compatible. The tool is an ideal choice for developing mobile, desktop, and web apps with an engaging and most simple, flexible, and efficient user interface.
The software has great features such as debugging, efficient view management features, built-in layout grid system, collaboration tools, and code-free development, code refactoring, FastClick library, access control, and permissions, mobile development, templates, advanced navigation support capabilities, web app development, flexible router, and, a customizable platform with a vast range of themes and colors, hardware-accelerated CSS animations and transitions, efficient software development.
Get started for free from https://framework7.io/
NativeScript

NativeScript has one of the best frameworks which is open-source and used to develop android and iOS apps with JavaScript. Being a JavaScript-based software development platform allows it to host a most seamless, flexible, and user-friendly environment.
The software consists of powerful features such as source control, debugging, compatibility testing, deployment management, reporting and analytics, advanced theme builder, rapid and advanced CSS based styling options, screen reader capabilities, software development, web app development, mobile development, collaboration tools, code refactoring, access control and permissions, compatibility testing, support for third-party integrations and Native platform APIs, and the list goes on.
Access the GitHub repository now from https://github.com/NativeScript/NativeScript
Flutter

Flutter is free and open-source software that is used to develop web and desktop apps along with advanced features and services to cater from small to large businesses efficiently and effectively. Flutter is renowned across the globe for offering a platform to the developers to develop and design cross-platform compatible applications. This amazing capability of the software makes it a go-to software for many developers across the globe.
The salient and top features of the software is as follows; source control, landing pages, and web forms, web app development, mobile development, efficient cross-platform app development capabilities, deployment management, compatibility testing, collaboration tools, debugging, code refactoring, access control and permissions, and more.
Get started from https://flutter.dev/docs/get-started/install
Jasonette

Jasonette is another market-leading software that is open-source and cross-platform compatible. The JSON-based software offers a free version allowing users to build apps with amazing and important features which can easily cater to businesses to grow worldwide.
The software has a wide range of salient features which add value to businesses. It consists of, debugging, access controls and permission, live native app, code refactoring, an extremely portable framework allowing ease of development, code-free development, collaboration tools, extensible, mobile development, and source control, offers seamless integrations, extremely simple, advanced, and easy user experience.
Access the GitHub repository now from https://github.com/Jasonette/JASONETTE-iOS
Closing Remarks
App development software is the real game-changers nowadays for either small or large-scaled businesses, across the globe. Businesses need to keep themselves updated with the fast-paced tech industries and their offerings in terms of result-oriented services that come by with advanced and powerful features for the betterment and future prospects of the companies. As mobile phone and laptop consumers are roughly 5 billion and growing, therefore the companies can easily approach their target audience to cater to their consumers in the best possible manner. In this article, we list the top 6market leading and competitive software application development environments. These frameworks/environments allow users to develop and design intuitive apps using the state-of-the-art features and capabilities incorporated in the discussed frameworks. These frameworks are Buildfire, Apache Cordova, Framework7, NativeScript, Flutter, Jasonette. We believe that the discussed frameworks incorporate all the necessary functionalities to design market competitive applications.
Karim Buzdar holds a degree in telecommunication engineering and holds several sysadmin certifications including CCNA RS, SCP, and ACE. As an IT engineer and technical author, he writes for various websites.