After downloading an .iso image for any operating system, you need to first create an installation media by flashing the image on an SD card or a bootable flash drive
BalenaEtcher is an open-source cross-platform tool used to flash OS images such as .img and .iso files onto USB drives and SD cards in a safe and easy way. It comes with a user-friendly interface that allows you to seamlessly specify the OS image you want to burn.
Let's now see how you can install thel BalenaEtcher tool on Debian 11 Bullseye.
Step 1: Add balenaEtcher repo to Debian 11
balenaEtcher is not available on the default Debian 11 repositories. You need to add the official repository to the Debian package as shown:
$ curl -1sLf 'https://dl.cloudsmith.io/public/balena/etcher/setup.deb.sh' | sudo -E bash
After that, update packages to let the system know of the new additional repo added. Run the command:
$ sudo apt update
Step 2: Install balenaEtcher on Debian 11
Next, install Etcher on Debian 11 with the command shown below. Run:
$ sudo apt-get install balena-etcher-electron
After that, confirm the installation was successful, use the following apt-cache policy command.
$ sudo apt-cache policy balena-etcher-electron
Perfect! Now Balena Etcher is fully installed at this point. Let us now launch it.
Step 3: Launch balenaEtcher
Now that balenaEtcher is successfully installed on your system, launch it from the activities menu as shown below. Click on the icon to open Etcher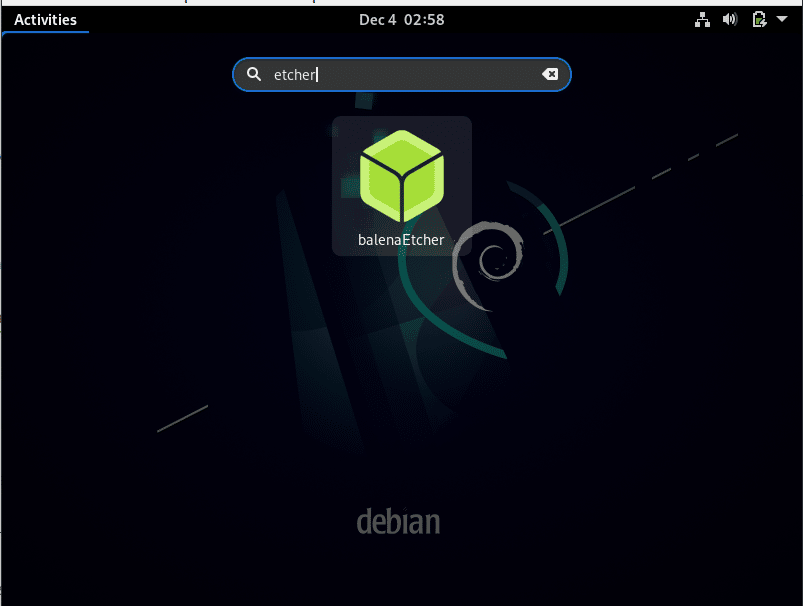 Step 4: Create a bootable image with balenaEtcher
Now we are ready to flash OS images using etcher on Debian 11. After launching etcher, you will be taken to the dashboard shown below: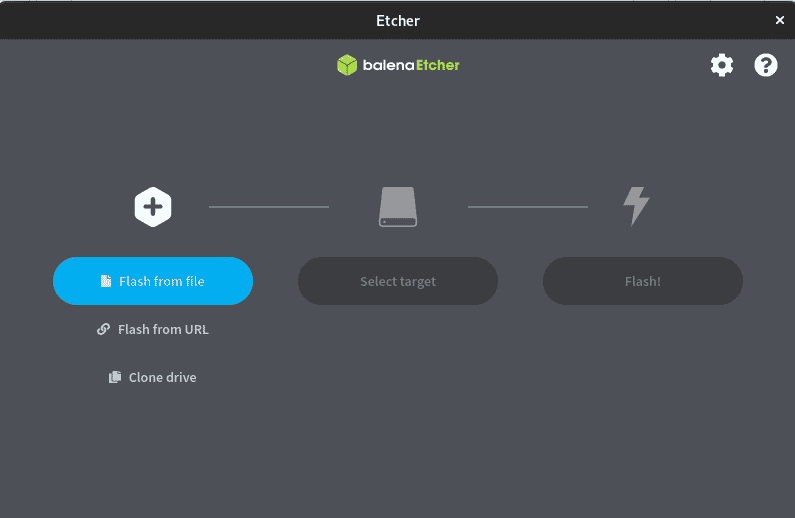 Click on the flash from file button . After choosing your installation image, click on 'Select Target'.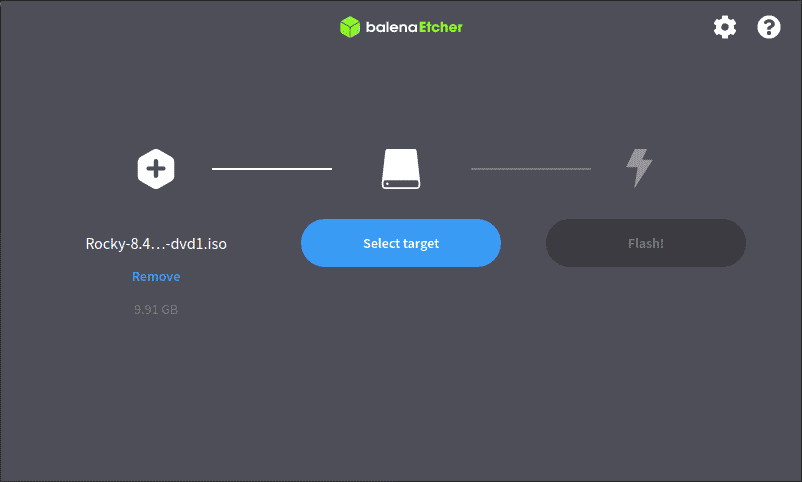 A new window will then pop up, choose the USB you wish to use as the target to burn the image.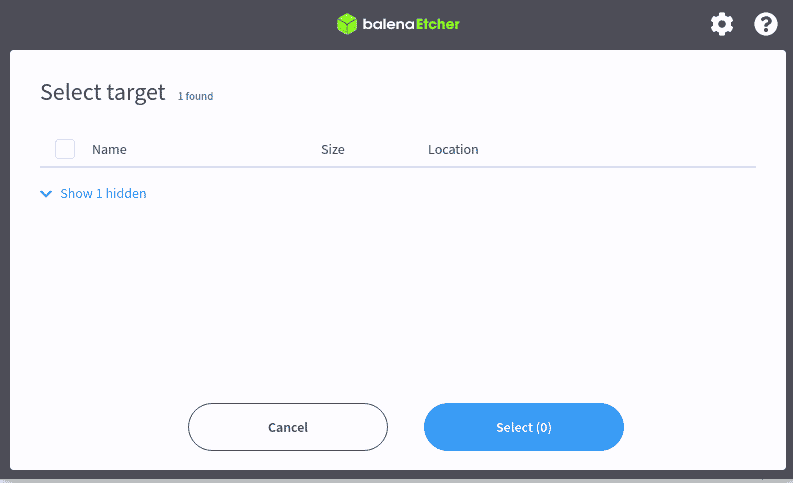 Finally, select the "Flash" button to finish and start creating a bootable USB installation image disk.
That's how you install and create a bootable disk drive using balenaEtcher on Debian 11 bullseye.