Clonezilla is a collection of open-source drive imaging, drive cloning, and system development utilities that are used for simplifying the development and maintenance of various computers. Clonezilla comes in three different editions: Clonezilla live, Clonezilla lite server, Clonezilla SE (server edition).  Clonezilla server edition used for massive deployments means using multicast techniques; it deploys a single file image to multiple computer systems on a local area network.
We will demonstrate in this guide how to install Clonezilla on the Debian 11 system using the command line.
Prerequisites
Root or sudo privileges
Running Debian 11 distribution
Boot devices
Clonezilla installation steps on Debian 11 bullseye distribution
Follow the below-provided steps for the installation of Clonezilla on Debian 11 bullseye distribution:
Step 1: Update system repositories
The recommended first step is to update your system repositories by running the below-mentioned command:
$ sudo apt update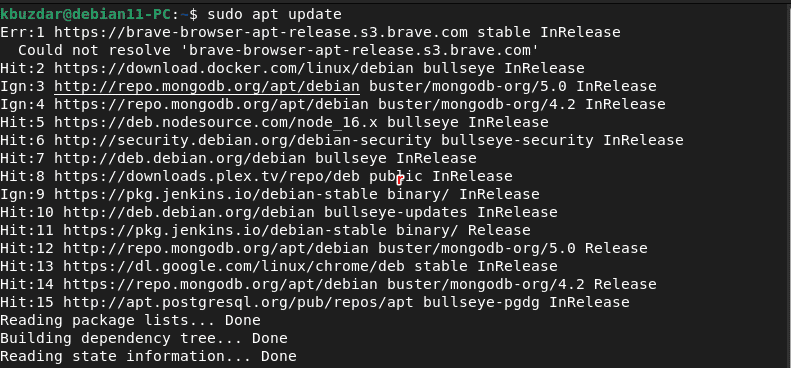 Step 2: Install CloneZilla on Debian 11 using the apt repository
The Clonezilla is available in the default Debian repository. So, you can easily install it using the apt package manager. You can also download the Clonezilla source files from the official Clonezilla download page. Execute the following command to install the Clonezilla on Debian 11 system:
$ sudo apt install clonezilla
Press 'y' to confirm the installation of Clonezilla on your system. After a while, all Clonezilla packages will be installed on your Debian system.
Step 3: Access Clonezilla on Debian 11
Once the Clonezilla installation is completed, type the following command with having root privileges to start Clonezilla on your Terminal:
# clonezilla
The following interface will show on your desktop: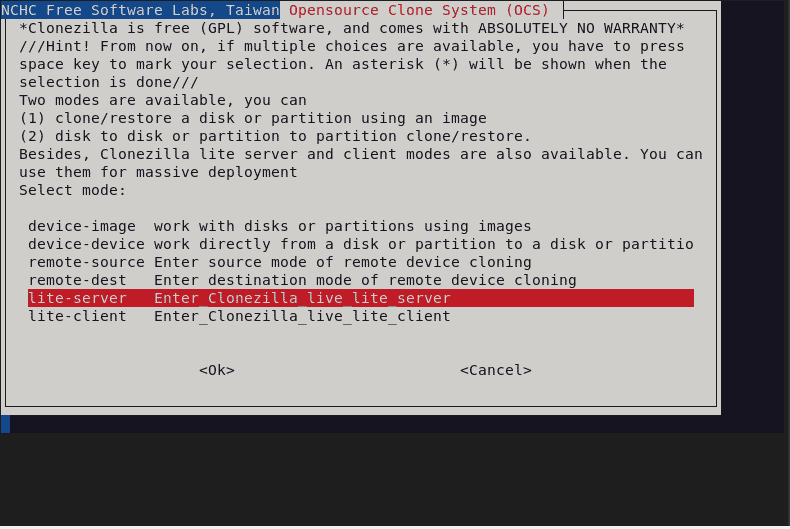 Uninstall Clonezilla from Debian 11 bullseye distribution
If you don't find useful this application in your system, You can completely uninstall or remove Clonezilla from Debian 11 bullseye distribution by executing the following command:
$ sudo apt purge clonezilla
You need to type 'Y' in order to complete the uninstallation process.

Conclusion
We explained in this tutorial how to install Clonezilla on Debian 11 bullseye distribution using the default system apt repository. Using Clonezilla, users can easily create a backup of data blocks to another drive. To explore the working and about more Clonezilla editions visit their official website. Thanks!
Karim Buzdar holds a degree in telecommunication engineering and holds several sysadmin certifications including CCNA RS, SCP, and ACE. As an IT engineer and technical author, he writes for various websites.