Introduction:
Whenever you wish to install any new operating system on your machine or upgrade your already existing operating system, you need to know some important details prior to this installation. One such important aspect is knowing that how much space will be needed for you to install that operating system as well as for it to function properly. In this article, we will tell you how much space is needed for the Linux Mint 20.3 operating system.
How much space is needed by Linux Mint 20.3?
If we talk about the approximate space that a Linux Mint 20.3 system needs to operate properly, then you need to allocate it around 15 to 20 GB of space. However, with this much storage space, you will be able to install Linux Mint 20.3 properly without any additional software. It means that as soon as the additional software installations will take place on your system, its storage space demand will also grow side by side. Therefore, Mint recommends its users to spare around 100 GB for Linux Mint 20.3 so that it can be installed along with all the required software packages and afterwards, it can run perfectly well.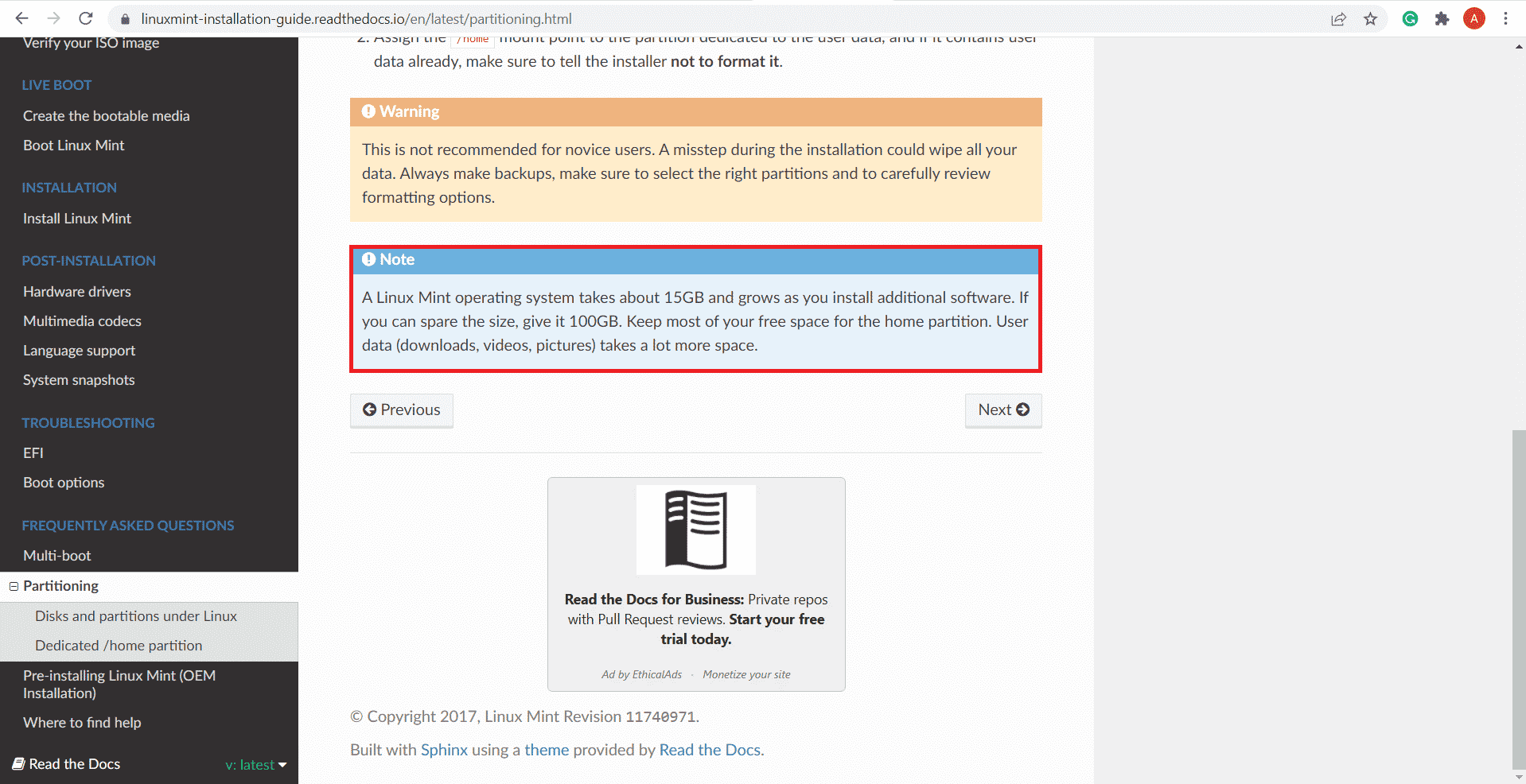 Moreover, you can also verify the storage space requirements by visiting the official link that follows: https://linuxmint-installation-guide.readthedocs.io/en/latest/partitioning.html. Nevertheless, the exact space requirements for Linux Mint may also vary depending upon the specific version of Mint that you are trying to install. At this point, the latest available version of Linux Mint in the market is 20.3 and you can upgrade your already existing Linux Mint virtual machine to this version by following the link mentioned over here.
Conclusion:
By reading this article, you will instantly get to know the space requirements for installing Linux Mint 20.3 on your machine. After making the said space arrangements, you will be good to go with the installation of Linux Mint 20.3 on any of your target machines.