People indeed say that "Learning Never Stops". No matter how old someone gets or how big a company becomes, it is always better to keep on learning new things and maintaining the learning curve high enough. To stay ahead in the game of business it is essential to equip yourself in terms of updates, new technologies, powerful tools, and software. It was much tougher back in the days to hit the libraries and search on topics, or even get the chance to find one according to one's need. Nowadays, it has become much easier to find, research, and read about anything from the internet. Technology and powerful tools in this age of digitalization have brought some significant changes to the overall structure of libraries. Access to any information has become convenient and has changed the workflow of traditional libraries. It has now become essential for the libraries to invest in library management software to cater to and fulfill the needs and requirements of the digital generation. From closed stacks of books to open ones; from digital platforms to e-collections – this new concept of the library has transformed a lot that today one can easily have virtual users from anywhere around the globe and can use the service at their convenience. This rapid revolution of library management facilities has brought a critical need on every library to trade information and data across the system of digital libraries automatically. Besides allowing access to multiple resources and information, a library should be capable of other activities such as managing inventory, monitoring finances, information circulation, generating stats and reports, analyses of the demands, and so on. In these digital times, books are no more limited to specific bookshelves rather the access has become universal along with speed, relevance, and accuracy. Organizations, libraries, and other stakeholders always count it as an investment by implementing features of such powerful software that benefits in various ways, whether that be a small library managed by a school or even a university, it is always worth spending and investing in such software. It comes in handy in multiple ways which simplify the complete library management process and speeds up the procedures. Library management software benefits and assists in gaining the power to automate the overall workflow, it helps in reducing and handling the costs incurred, guides in minimizing the errors, helps in reaching relevant content by making it accessible conveniently, investing in such software enables to operate portals efficiently and effectively. It also contributes to generating new readers while retaining the existing ones. All these powerful tools and platforms enable and empower the complete workflow of the library, with simple steps and with user-friendly interfaces. With the help of library management software, it can easily enable the librarian to handle even complicated functions of a library varying from collection to managing bibliography. Users, clients, customers can easily get instant information on any book present in the library and the privacy and records of the users could still be secured and maintained. It has multiple key features like it has the ability of acquisition management, it equips with catalog management and reduces human efforts and errors, barcode management which comes in handy while checking the whole detail about any book and its information, reports, and analysis helps keeping an eye on the users' demands and requirements and strategies could be built around it to capture maximum consumers and by providing the services like the access to the inventory. Here, in this article, we have discussed the best 5 free and open-source library management software that has enabled the stakeholders with more relevant, fast, accurate information across the globe.
Koha

Koha is free and open-source library management software that is designed to enable and empower libraries of all sizes and types to manage whether that be book clubs, reading groups, or any other community programs. The admins can easily configure the access permissions for members and update previous records using the matching policy rules as well.
The powerful features incorporated in this open-source library management software are Online Public Access Catalogue (OPAC), Patron Management, Periodicals Management, Records Management, Search and Filter, Self-Check-in, and Check-out, Self Service Portal, Serials Management, Access Controls & Permissions, Barcoding & RFID, Cataloging & Categorization, Circulation Management, Database Support, Fee Collection, Inventory Management and many more down the list.
Get started by signing up for a demo now https://koha-community.org/demo/
Evergreen

Evergreen is another open-source library management software the comes with the latest and is rich in features library catalog software. It has a user-friendly interface and users can easily find multiple and vast amounts of material using the tools built within. This software also provides a hassle-free environment for all sizes and types of libraries.
The super benefits and features included in this software are as follows, Visual Editor, Website Integration, Reorder Management, Reporting & Statistics, Reporting and Analytics, Retail Inventory Management, Search and Filter, Social Media Integration, Social Promotion, Supplier Management, Point of Sale (POS), Price and Margin Management, Promotions Management, Purchase Order Management, Mobile Access, Monitoring facility, Multi-Channel Management, Multi-Location, Multi-Screen Support, Content Scheduling, Cost Tracking, Customizable Categories, Activity Dashboard, and many more down the list.
Get started now by downloading from https://evergreen-ils.org/egdownloads/
OPALS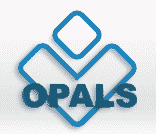 OPALS is another powerful tool with fascinating features. This software has a user-friendly interface and enables libraries and librarians to easily function and manage all the resources effectively and efficiently.
The features consisting in this free and open-source library management software are as follows Virtual browse, Capabilities to Integrate catalogs of video resources and information, newly acquired resources and information display, Notifications/reminders for the task, easy to import/export and merge items with speed, access to relevant database, Report and analysis, Access to digital archives and calendars, email notification option, the module of equipment and asset management,
Get started for a free demo at https://help.opalsinfo.net/#your-own-free-evaluation-site
OpenBiblio
OpenBiblio is another famous open-source library management software that comes under the license of GNU General Public. The program is written in PHP language and it consists of multiple and vast variety of advanced functionalities for a library system.
The features included in this software are as follows, Reporting & Statistics
User Management, User-friendly OPAC interface, interface to create a booking for accounts and members, import and export capability, keyword search facility, a module for booking management, easily integrated with school calendars, and many more.
Get started now by downloading from https://sourceforge.net/projects/obiblio/files/
PMB

PMB is another library management software that intends to manage all types and sizes of libraries. This software is developed in PHP language with customized tools. The tools and features make it easy for librarians and information managers to manage and keep track of inventory conveniently.
This open-source software consists of fascinating features such as Complete support for the UNIMARC format, Serials management, Authorities' management module, Modern interface, User-friendly configuration, Powerful statistical tools, Synchronization with LDAP directory, and the list goes on.
Get started now by signing in at https://www.sigb.net/index.php?lvl=extend
Closing Remarks
The article summarizes and discusses the powerful and competitive library management software. It provides access to the users and provides them with accurate, relevant, and access to vast information on fingertips. The discussed platforms are Koha, Evergreen, OPALS, OpenBiblio, and PMB respectively. This software is free and open-source along with being cross-platform compatible. Therefore, the enhancements and feature extensions are fascinating and enable and empower libraries to manage all the networks of libraries of types and sizes.