More advancements require more work, energy, and time investment. The required amount of work, time, and energy are never focused on a single entity, rather on a team. Therefore, it would be better to say, more advancements need more and better teamwork!
To ensure the optimized performance of a team, collaboration is a must for which almost every other day we witness a release of a new collaboration tool ensuring better collaboration and overall team performance. Especially in the time of Covid-19, where almost all the industry has shifted to the infamous "work-from-home" culture, the requirement and demand for such tools have drastically surged. Therefore, in this article, we summarize the top best-performing collaboration tools that ensure better collaboration, team performance, and an enhanced user experience.
Slack

Launched for the public in 2013, Slack is the most comprehensive collaboration to exist in the market. The software meets and provides a solution for nearly all the daily requirements of a team. The cross-compatible platform ensures a seamless user experience on Windows, macOS, Linux, Android, and iOS.
Slack is one of the most popular and appreciated collaboration tools around the globe. With the tool, the users can share direct messages and files to either a single person or a group of employees by using different channels. The channels organize user's contacts and different work teams. Text messaging, voice and video calling, screen sharing, and file sharing are some of the many incredible features of the platform. The users can drag and drop files in the channels which can then be instantly shared with a user or a team. The tool also offers integration with Google Drive, Dropbox, and Box, and therefore the files can be shared from or stored to the said cloud storage platforms.
Slack offers different price packages to its users, standard, plus, and enterprise grid each varying in terms of the number of messages stored overall storage space, and so forth. The free version is also available in Slack however, the features provided in the free version are limited and do not offer advanced and seamless team collaboration. But, overall, the platform is one of the best collaboration tools out there and is definitely worth a try.
Get it now from https://slack.com/intl/en-pk/
Nextcloud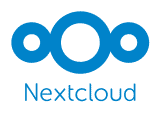 Using the same code base as ownCloud, in 2016, the team launched Nextcloud. Nextcloud offers industry-leading on-premises online collaboration, file syncing, and sharing features. The self-hosted collaboration tool ensures that users are aware of where their data is and who has its access. Providing compatibility with almost all the platforms including Windows, macOS, Linux, Android, and iOS, the platform in parallel also focuses on and provides its users with ultimate security, privacy, and control business needs.
The Nextcloud is an integration of three separate products acting like one. The three products are Nextcloud Files, Nextcloud Talk, and Nextcloud Groupware. These three products incorporate all the amazing, advanced, and comprehensive features required to streamline any project communication, file management, and team collaboration. The Nextcloud Files provides its users an on-premises tool for accessing and syncing files with robust collaboration capabilities for all desktop, mobile, and web interfaces. Nextcloud Talk, as the name suggests, provides on-premises incorporating all the necessary communication tools including audio, video conferencing, and text chat via browser and mobile interfaces. The screen sharing functionality is also provided in the Nextcloud Talk. Finally, the Nextcloud Groupware provides features that help users, and their teams get their work done quicker and more efficiently including Calendar, Contacts, Mail, and other such productivity-enhancing functionalities.
Nextcloud provides its users three pricing plans based on varying features and prices. The three pricing packages are Basic, Standard, and Premium. The subscriptions and different price packages are available for a hundred users and more. Up to a hundred can use the product for free.
Get it now from https://nextcloud.com/athome/
Microsoft Teams

In July 2017, Microsoft launched an advanced version of Microsoft Office with improved cloud-based productivity tools and artificial intelligence features integrated. Earlier, one might not be very willing to adopt Microsoft Office for collaboration, but with the advanced integrations, the tool has managed to provide everything a user or a team may need to ensure better collaboration, file sharing, and management. Microsoft Teams is a tool quite similar to Slack in terms of team communication. Though Slack offered cross-compatibility with almost all the platforms including Linux and many users had to anxiously wait for Microsoft Teams to get available on Linux. And so finally, Microsoft Teams is now offered for the Linux platform. Therefore, the amazing and advanced collaboration tool is now compatible with Windows, macOS, Linux, Android, and iOS.
The Microsoft Teams is an advanced chat-based tool that along with offering chat capabilities, provides audio and video conferencing with screen and file sharing. The users can also set up meetings that will show up in the Microsoft Teams calendar. With the enhanced file storing tool provided in Microsoft 365, SharePoint comes integrated and allows easy file uploading and sharing via the same platform. Just like Slack, different channels can be created allowing users to send either private messages or group messages to different work or project-based teams. Other than that, features like searching, tagging individual persons in a group or whole team at once are also provided. Data privacy and security are some of the already assured features due to the platform being a Windows-based production.
Free, Business Basic, Business Standard, and E3 are different pricing packages incorporating different capabilities of the platform and integration of advanced features.
Get it now from https://www.microsoft.com/en-ww/microsoft-teams/group-chat-software
Skype

Founded in 2003, Skype might not have been a "go-to" collaboration tool of many, but the platform revived its performance and features in the last few years making it again one of the widely used platforms for many users, organizations, and teams. Skype offers compatibility with Windows, macOS, Linux, Android, and iOS, the tool allows safe and secure communication and file-sharing capabilities.
With skype, a user or a team can safely organize different project teams in different groups and thereby chat with an individual user or a whole team. Also, searching and tagging functionalities are also provided within a chat. With the new release and latest updates, the users are also able to schedule meetings and share files, and screen within the meetings. Though calendars are not integrated with the tool, the easier and efficient user interface allows its users to easily get attracted to the tool for team collaboration. The tool has many users across the globe and is mainly attracted by the platform's enhanced user experience, easier availability as the software is free and efficient communication capabilities. The tool also offers its users to make calls or send messages to any mobile network however that requires users to buy Skype credit. Nonetheless, Skype is used by many and ensures better team performance and collaboration overall.
Get it now from https://www.skype.com/en/get-skype/
Zoom

Much similar to Skype but mainly focused on conducting meetings, both audio and video, Zoom's demand has surged in the Covid-19. Launched in 2011, the online collaboration tool offers advanced and most efficient audio and video conferencing capabilities. The seamless communication capabilities along with providing within a meeting chat functionality allow users to easily communicate with either a single person in a team or all the meeting participants at once. Zoom is compatible with Windows, macOS, Linux, Android, and iOS.
With Zoom, users can easily schedule meetings using the efficient integrated calendar and time zone calculator that allows users to schedule either one-time or recurrent meetings. Webinars can also be scheduled and shared with users via Zoom. A unique meeting code is generated for each meeting which allows users to join the meeting using the code from anywhere at any time. The tool also provides extensive security measures, e.g., users can password-protect their meetings and can enable Waiting Rooms that disallow users to enter the meeting room without first getting approved by the meeting admin. Other features include assigning permissions to users to share their screen in the meeting, record and access meeting recordings, virtual backgrounds, sending meeting reminders to users, and many more.
The users can start using the free version of the tool available simply by signing up at zoom.us. However, the free version limits users for conducting meetings for more than forty minutes and with users not exceeding the maximum limit of a hundred at a time. Users can avail of different pricing packages including Pro, Business, and Zoom United Business packages. Each package varies with the number of participants that can be part of a meeting at a given time. Zoom offers seamless user communication and can be easily integrated with many project management tools such as Asana thereby ensuring team collaboration and overall productivity.
Get it now from https://zoom.us/download
Closing Remarks
Efficient communication and team collaboration are key to ensure better performance and overall yield of an organization. Almost every company is dependent upon one or two of the above-listed collaboration tools that can fulfill the needs of a company and its employees. Many collaboration tools either incorporate or integrate with project management platforms to provide users a complete platform to sustain a project's timely deliverance and ensure the company's progress and growth. All the listed collaboration tools in the article, i.e., Slack, Nextcloud, Microsoft Teams, Skype, and Zoom, provide cross-platform compatibility, user data security and privacy, and efficient team collaboration. Though each varying in additional functionalities e.g., third-party integrations. Other than that, each listed platform sustains a diverse and satisfied customer base across the globe.