Data migration, as quite evident from the name, is the process of migrating data from one system or one paradigm to another. The process can involve a lot of underlying nitty-gritty details that must be catered to while migrating data. For example, the data from the resident systems or paradigms must align and map seamlessly with the systems or paradigms that the data is expected for being migrated to. The data migration can be required in numerous cases, such as application migration, maintenance or upgrade activities, storage or server equipment replacements, data center migration or relocation, website consolidation, etc. There are many data migration software that ensures seamless data migration and guarantees efficient systems or paradigm mapping while migrating the data. These data migrations software automate the data migration tasks which otherwise if done manually, had been extremely tedious and complicated procedures. Here we discuss and provide a summary of the top functioning and most acclaimed data migration tools that are cross-compatible and most efficient.
IRI Nextform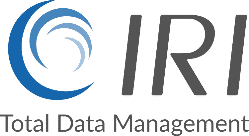 IRI NextForm is a data migration tool owned and developed by Innovative Routines International (IRI), Inc. The platform comes as an autonomous service or a part of a large enterprise package offering numerous other data management features, tools, and capabilities aside from the data migration tool. The comprehensive data management package is called Voracity.
IRI NextForm offers an extensive list of data migration features such as supporting up to 200 legacy and modern data sources and targets like ACUCOBOL Vision to MS SQL targets, along with providing additional functionality to incorporate any other data sources via customized I/O procedures or API calls, utilization of standard drivers like MQTT, ODBC, and Kafka for data movement, with support for local and cloud HDFS systems, simple data definition and metadata manipulation mechanisms, self-documenting 4GL text files that are presented in the form of diagrams, dialogs, and outlines. Other than that, the tool offers extensive support for supported file formats and databases. Furthermore, NextForm is capable to seamlessly process and handle big data without requiring Hadoop, in-memory databases, or any other expensive hardware. IRI NextForm engines are compatible with Windows, Unix, and Linux command lines.
For further details and pricing information, visit https://www.iri.com/products/nextform/platforms-pricing
DBConvert Studio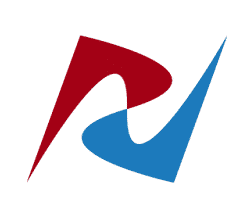 DBConvert Studio, developed by SLOTIX is a robust cross-platform and cross-database compatible data migration and data synchronization tool. DBConvert Studio offers a wide range of services and seamless data migration capabilities that involve converting database structure and data between different database formats and platforms including SQL Server, MySQL, MariaDB, Percona, Oracle, PostgreSQL, Access, FoxPro, Firebird, IBM DB2, MS Azure SQL, Heroku Postgres, Google Cloud, etc.
DBConvert Studio is a combination of stable, mature, battle-proven DBConvert and DBSync Cores with an improved, intuitive, and modern user interface. The platform offers numerous features such as the ability to map data types for all target tables and separate tables, database renaming capability during migration, apply different available filters to extract the necessary data from the source database, reassign source table to an existing target table, launch tasks at a specific time without GUI running utilizing flexible built-in scheduler, etc. With DBConvert Studio, the users are able to perform three different kinds of data migration, which are Source to Target migration, Bidirectional synchronization, and One-way synchronization.
Get your hands on the amazing data migration tool now from https://dbconvert.com/download/
AWS Data Migration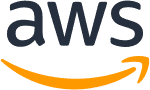 The AWS data migration services, developed by the information technology giants i.e., Amazon Web Services, offer seamless data migration from any platform to the AWS cloud servers. With the AWS data migration tool, the users are able to safely and most securely transfer their data to the efficient and secure AWS cloud data centers.
AWS data migration tool offers numerous features including AWS data migration tool's ability to support heterogeneous and homogeneous data migrations, i.e., migrating data from Microsoft SQL to Microsoft SQL (homogeneous) or from Microsoft SQL to Oracle (heterogeneous), minimal application downtime, completely operational source database throughout the migration process, etc. Moreover, the enhanced range of 15 purpose-built database services provides users an optimized experience along with ensuring performance, scalability, and availability that is most required with a large amount of data and increased workloads. AWS data migration tool is exceptionally flexible and offers continuous data migrations owing to its high availability. Furthermore, the platform can process data migration between the most widely used commercial and open-source databases.
Get more details and information now from https://aws.amazon.com/cloud-data-migration/
Informix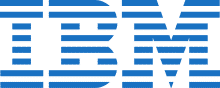 Released by the software and information technology giants, IBM, in 2002, Informix is another optimal choice for moving data from one IBM database to another. Informix mainly supports homogenous data transfer and migrations; however, it is seamlessly compatible across all the platforms.
IBM Informix offers many features ensuring seamless and autonomous data migration, such as the platform supports data migration between different operating systems like UNIX or Linux, etc, inter-server data migration functionality, high-speed data checking transfers utilizing features such as database export and import utility, database load utility, non-logging tables, high-performance loader, etc. Furthermore, to import the data from any non-Informix sources, IBM has special tools and utilities that help facilitate this process. These tools and utilities mainly include external tables, High-Performance Loader (HPL) and IBM Informix Enterprise Gateway products, etc.
Get it now from https://www.ibm.com/support/pages/download-informix-products
Azure DocumentDB

Azure Document DB is a Data Migration Tool developed and launched by Microsoft. The tool excels at migrating data between multiple data sources to the safe and secure Microsoft Azure Document DB. The migration tool offers compatibility across all the platforms including Linux and hence ensures seamless data migration processes.
The key features of the paradigm include its capability to import data from numerous data sources such as CSV files, SQL, MongoDB, JSON files, Azure Table storage, Azure Document DB, Amazon Dynamo DB, HBase. Furthermore, the platform supports a wide range of Windows operating systems and .NET frameworks 4.5.1 or higher versions.
Download the efficient data migration tool now from https://www.microsoft.com/en-us/download/details.aspx?id=46436
Closing Remarks
Data migration is a need of every business, enterprise, and company. Sooner or later, every organization needs to tend to their database management services which always, or in most cases, involve data migrations. This article summarizes the best cross-platform compatible data migration tools available in the market that not just ensure safe and secure data migration but also provide a seamless user experience. IRI NextForm tops our list due to its advanced functionalities along with a simple and easy user experience. DBConvert Studio is another great tool that offers cross-platform and cross-database compatibility and vast support for various formats and databases. Next in our list are the data migration tools offered by the information technology industry giants, i.e., data migration tools by AWS, IBM, and Microsoft. All the tools offer seamless data migration capability with slight features and compatibilities modifications that can change according to user preference, and so whatever platform is adopted by the user, according to their requirements, will ensure a seamless and autonomous data migration process.