Spam emails are some of the most annoying things to exist on the planet. Almost all the communication, especially at the workplaces, is carried out on emails. Circulars, memos, and other messages containing important information that is critical to organizations are exchanged through emails. Among all the important messages are hidden spam emails and messages. Spam messages and emails are widely used and adapted for marketing purposes. But sometimes, these spam messages contain suspicious content and opening such emails infiltrates the user's computer with malware and viruses. Therefore, filtering spam becomes way more critical. The in-built distinguishing software that filters spam emails is sometimes not as efficient as it should be. As an alternative, the Anti-Spam software is integrated into the email software. The efficient software is more powerful in filtering spam emails and detecting the hidden malware residing within suspicious emails. Here in this article, we provide a list of the top-performing and highly acclaimed anti-spam software that is free, open-source, and cross-platform compatible.
Rspamd

Rspamd is an efficiently growing and highly acclaimed anti-spam software. Rspamd is a free, open-source, and cross-platform solution offering a list of enhanced features. The software is compatible with all the leading and some of the latest email transfer systems. Rspamd is extremely fast as it can process up to 100 emails per second and so it is a heavy-duty tool designed for tracking and managing email accounts with a high influx of incoming and outgoing emails.
The features incorporated in the tool are the platforms capability and efficiency of spam filtering via utilizing various rules such as regular expressions, statistical analysis, custom services via Lua functions including URL blacklists, etc., sophisticated and advanced machine learning algorithms enabling identifying phished emails, rate limit functionality allowing the user to Manage email flows, and the list of advanced features go on.
Get it now from https://rspamd.com/downloads.html
MailCleaner

The tool is a well-acclaimed product that has paved its way through the market owing to its efficient machine learning algorithms that seamlessly filter spam emails. The advanced anti-spam solution is resilient to any changing spam emailing techniques. MailCleaner has a fool-proof technology to filter out spam email messages and detect hidden malware.
The features of the mailcleaner include its amazing capability to detect and protect user's system from the crypto locker, phishing attacks, malware, ransomware, or such other threats, the ability for users to set and alter spam filtering criteria, capability to classify, block, and tag incoming connections from various domains and IP addresses that mostly send and host spam email messages, reporting functionalities allowing users to get a detailed insight into mail activity, traffic, and network.
Get it now from https://www.mailcleaner.org/download/
Apache SpamAssassin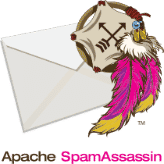 Developed by and a product of the Apache foundation or shall we call them the Apache all-rounders. The organization and its developers have yielded a product for every problem. Tools that are as complicated as product management or as simple as whiteboard tools, Apache has got it all figured out with their solutions. Apache SpamAssassin is another free, open-source, and cross-platform compatible solution offering an efficient anti-spam software solution.
The software comes equipped with a number of features such as the ability of the platform to be integrated into an application as an add-on or the users can also download the standalone application, spam scoring methodology which deletes an email automatically if it exceeds or reaches a certain score, spam filters to configure user preferences and the list goes on.
Get it now from https://spamassassin.apache.org/downloads.cgi
Mozilla Thunderbird

Launched in 2003 by the Mozilla Foundation, the cross-platform and open-source email service is the best choice. Just like Firefox, the platform offers amazing features and capabilities that one can expect from an email client, and that too for free. Thunderbird provides users an amazing email client along with an efficient in-built spam-filtering solution.
The email client works in a similar fashion to Firefox or any other web browser, making it more user-friendly and familiar for the users. The user can open different emails at the same time in the same window where each email is shown in a separate tab. Moreover, the email client is customizable, and users can apply different themes and styles according to the user's preference. Being an open-source platform, the enhanced and extensive community of Mozilla Thunderbird actively adds to the list of advanced services and features thereby improving the overall user experience on daily basis. On top of that, Thunderbird offers seamless third-party integrations with Twitter, XMPP, Google Chat, and IRC which allows users to access these apps directly from the platform.
Get it now from https://download.mozilla.org/?product=thunderbird-78.10.0-SSL&os=win64&lang=en-US
MailScanner

MailScanner is another free and open-source anti-spam software solution. The tool is the best fit for Linux-based users. However, it does not mean that the users from the other platform cannot get benefit from the enhanced and advanced spam email filtering software.
The tool comes equipped with many features such as the software solution's ability to thoroughly and most efficiently monitor and scan the incoming emails where it is even capable to scan the files that come in a zipped folder, ability to check spam and malware in the attachments, supports advanced mail transfer agents and various virus scanners, etc. The software is installed by default on many ISP websites for efficiently detecting, monitoring, and eliminating malware and threats.
Get it now from https://www.mailscanner.info/downloads/
Scrollout f1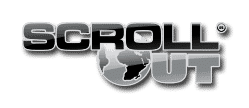 Specifically designed for the Windows and Linux operating systems users, the software is yet another free and open-source anti-spam solution. The development community, its users, and many reviewers across the globe claim the software to be one of the most efficient, powerful, scalable, and enhanced anti-spam solutions.
The capabilities of the solution include its advanced email backup system that allows a to get their hands on a particular email that was identified as spam, provides unique quarantine as per the domain, seamless scanning for inbound and outbound emails, protection against unidentified hosts or WiFis, ability to geographically filter emails based on Sender IP, URL IP, Server IP, and TLDs and the list goes on.
Get it now from http://www.scrolloutf1.com/download
Conclusion
The article lists the best free, open-source, and cross-platform compatible anti-spam software solutions. All the listed solutions offer a codebase built on advanced machine learning algorithms that allow seamless email filtration. The software discussed are Rspamd, MailCleaner, Apache SpamAssassin, Mozilla Thunderbird, MailScanner, and Scrollout f1. All the anti-spam software discussed here is able to detect spam, malware, threats, and viruses hidden in emails or email attachments. The here listed software is the best anti-spam software that is free, open-source, and cross-platform compatible.