Managing the supply chain in a business is of vital importance. The management of the suppliers and the sales becomes a tedious task if handled manually. Keeping a check on all the running operations in a company is a tedious task to handle and each of the tasks requires extra care. On top of that, negligence towards any of the matter or business processes can lead to lower sales and revenues, which in the worst case, can lead to business closures. To save oneself from the hassles and such extreme risks or situations, the software engineers and developers have developed such solutions that despite seamlessly handling and streamlining the business processes, also results in increasing the sales for many organizations. This is so, mistakes in handling records and managing various tasks by humans are common, however, once fed the details to a computer, seamless process management is assured. Therefore, here in this article, we particularly discuss the open-source tools and software solutions optimized for managing the supply chain management (SCM) and access to the source code, so that the users can modify the tool according to their needs if required.
Openboxes

Openboxes is one of the market-leading and competitive supply chain management tools. The software comes equipped with all the key features required in an optimally running SCM software. The software is capable of efficiently handling and managing all the activities and tasks involved in an SCM. These features mainly include inventory management and tracking, stock movement tracking, security, email and notification support, multilingual support, electronic stock card, rest API, flexible deployment, stock list management, flexible location hierarchy, enhanced inventory planning and forecasting tool, efficient support system offering support services in various languages, reporting and analytics dashboard, and the list goes on.
Get started with the free version now from https://docs.openboxes.com/en/latest/installation/ or get pricing details about other packages from https://openboxes.com/pricing/
O2B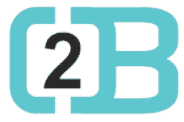 O2B is another market-leading SCM software solution offering and incorporating cutting-edge SCM features and capabilities. The tool is widely adapted and has witnessed appraisal from across the globe. The leading features offered in the efficient and advanced tool are functionalities related to inventory management, warehouse management, manufacturing management, ensuring long-term profitability, returns management, sales forecasting, product sustainability, reporting and analytics dashboard, an integrated CRM tool, product advancement, products transport, and logistics-related tools and management features including functionalities for managing order fulfillment, drop-shipping, routing, and other features that enhances and improves visibility across the entire process of supply chain management.
Get more details about the advanced SCM software now from https://www.o2btechnologies.com/verticals/supply-chain-management and contact sales from https://www.o2btechnologies.com/contact-us for getting hands on the product.
Bitrix24

Bitrix24 is one of the top free and open-source CRM software having all the necessary capabilities and features that are required in an efficient SCM software. Bitrix24 specializes in providing streamlined collaboration solutions, CRM platforms, time and HR management tools, document and project management solutions, and the list goes on. The company aims at providing and ensuring optimized team collaborations and communications, website builder, real-time project, and task tracking, providing live chat support functionalities, etc. Bitrix24 is known across its users from around the globe as a solution ensuring prime call tracking and collaboration facilities provider. With Bitrix24, users can collaborate easily on social media platforms, get benefits from advanced features such as video conferencing, employee polls, lead management, the ability to generate invoice and sales reports, etc.
Get it now from https://www.bitrix24.com/self-hosted/download.php
Odoo

With its initial release in 2005, Odoo is the software that is taking the market by storm. In current times, Odoo is the leading and most aggressively and actively improving Enterprise Resource Planning (ERP), SCM, and CRM software. The software comes under the GNU General Public License and offers a list of features. To list a few features of the amazing platform such as an enterprise process running through workflows, generic and fully customizable system, configuration wizard, automatic incoming and outgoing email processing using the mail gateway, integrated with the enterprise calendars, integrated with sales, purchases, and after-sales services, and the list goes on.
Get it now from https://www.odoo.com/page/download
Apache OFBiz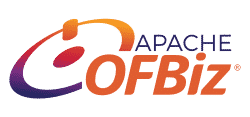 Apache OFBiz is another free, open-source, and cross-platform compatible solution offering a range of features and a set of functionalities. The Apache developers mustering the art of open-source software development, offer an accounting software that incorporates all the necessary accounting features. The list of features offered in the free platform includes integrated enterprise resource planning (ERP) and customer relationship management (CRM), SCM platforms that offer a wide range of features added. With Apache OFBiz, both the developers and the business managers can benefit by either installing the solution or the source code enabling developers to tweak the solution as per their needs and requirements.
Get it now from https://ofbiz.apache.org/business-users.html#UsrInstall
iDempiere

The software is an open-source and cross-platform compatible product that was released on October 31st, 2012. The software offers a free version that can be downloaded by users across the globe. The solution is offered to communities, developers, and implementers. The software comes equipped with the features required and is provided in an efficient and most integrated ERP, CRM, and supply chain management (SCM) software. The tool supports a modular structure making it easier and efficient for developers and business users. Furthermore, the tool is scalable, cloud-based, and a community-driven project thereby offering never-ending features and support mechanisms.
Get it now from https://www.idempiere.org/download/
NEXTAR
NEXTAR is a free and open-source desktop application that comes with a complete Point-of-Sale (POS) package. NEXTAR includes all the necessary components of seamlessly managing a business. The advanced POS solution ensures the provision of leading SCM tools and features. NEXTAR has an efficient inventory management solution, sales control, cash register control, product registration, customer's control, and supplier's management, quotations, and reports features. NEXTAR comes equipped with an extremely intuitive and user-friendly interface and platform that helps take complete management control of all the aspects of one's business, restaurant, or store. The inventory management solution provided in the tool enables users to quickly and efficiently add products, never miss a sale, make better purchases, provide stock level control, the capability to calculate inventory cost, ability to sell a product by weight or length, expiration date control, reports, etc.
Get it now from https://www.nextar.com/thank-you
VTiger

The efficient CRM tool tops the list of many reviewers and the CRM community across the globe. The free, open-source, and cross-platform compatible tool offers many advanced and enhanced CRM and SCM features. The features offered in the platform include sales force management features such as account management, contact management, lead management, opportunity management, reports and analysis, activity management. Other features such as customer support and service, marketing automation, inventory management, activity management, security management, product customization, productivity add-ons, dashboards, and reports features.
Get it now from https://crmaccess.vtiger.com/begin-free-trial/
Closing Remarks
The article summarizes the market-leading SCM software and tools. The here discussed tools are Openboxes, O2B, Bitrix24, Odoo, Apache OfBiz, iDempiere NEXTAR, and VTiger. All the discussed tools incorporate features related to SCM and ensure seamless supply chain process management and execution. Some of the discussed products offer a free subscription and a trial version, though others have to be purchased. However, all the discussed tools are cross-platform compatible and open-source, thereby offering and ensuring vast adaptability and feature enhancements.