Calendar applications have witnessed a surge in the past few years. Though we all are well versed with the many abilities and importance of calendars, though many other features enhance user performance and capabilities. In this time, where Covid-19 has drastically impacted almost every business and every paradigm has either completely or partly shifted to the internet, interactions with the team and managers have also come online. Clients, coworkers, executives – all tend to online meetings for catching up on the tasks, feedback, or updates. This creates a pile of commitments and user meetings every day. An efficient calendar is able to seamlessly keep track of all the user's commitments in a day, along with automatically setting up and generating reminders for the meetings. Many calendars also come equipped with the ability to schedule and share meeting invite via integrating with Zoom or Google Meet etc. In this article, we provide a list of free, open-source, and cross-platform compatible Calendars that users across multiple platforms can get benefit from.
NextCloud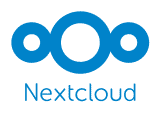 NextCloud is a cloud sharing and file storage application that also offers free and open-source calendar applications for Windows and Linux and its distribution users. Also, the calendar app can be seamlessly integrated with iOS, Android, macOS, Outlook, and Thunderbird platforms. Despite the feature-packed calendar application, Nextcloud offers a complete team collaboration software that provides efficient webmail, contacts, and other such utilities that seamlessly integrate with the files stored in the cloud.
The calendar feature offers many capabilities such as the ability to schedule tasks and meetings, create and share multiple calendar's tasks, integrate external calendar resources (WebCal), book resources through a busy view or plan a virtual meeting, CalDAV component that enables users to create, import, export and subscribe to iCalendar feeds and events, color-coding, public and private events, functionality to import and export .ics files, schedule repeating events, add location tags, add description texts with calendar events, etc.
Get it now from https://apps.nextcloud.com/apps/calendar
Korganizer

Korganizer is a calendar application launched and developed by the KDE free and open-source software developers. The calendar application comes integrated with the Kontact that enables users to schedule events or meetings with their contacts using the Kontact.
The list of features of the platform includes its support for multiple calendars, ability to generate and manage multiple todo lists, support for different attachment of events and todos or tasks, quick event and add a task entry, capability to undo and redo actions, alarm notifications, Todo tasks integration with agenda view, plugins for Jewish calendar dates, offer users a highly customizable user interface, support for the advanced web export feature and the list goes on.
Get it now from https://apps.kde.org/korganizer/
calcurse

Calcurse is a free and open-source calendar application that is compatible with Linux and its distributions and macOS. The application comes equipped with many features including API hooks that allow executing scripts while loading and saving data, the ability of the platform to make and synchronize Git commits automatically, provide CalDAV support that allows synchronizing the calcurse app with user's mobile devices or any other devices, support for OAuth2 authentication required services, support for simple or recurring tasks, todos and appointments, ability to display different calendar views such as daily, weekly, etc., customizable and efficient curses-based interface, regex-based searches, non-interactive and powerful command-line interface useful for scripts, user-definable key bindings, fully user-configurable and efficient notification systems, cut and paste feature that seamlessly moves events in the calendar, ability to attach notes and text descriptions to appointments, todos, and events, UTF-8 support, etc.
Get it now from https://calcurse.org/downloads/
Osmo

Osmo is another free and open-source calendar application that is compatible across Linux and all its distributions, and Windows. Osmo provides a lightweight, simple, and user-friendly graphical user interface that allows users to create and add different tasks to the calendar set reminders, and do a lot more. The features and capabilities of the platform include the ability of the platform to add notes with text attributes (italic, bold, underline, etc.), date calculator, built-in full year calendar, compact mode, auxiliary calendars that show previous and upcoming month, support for iCalendar support and ability to import and export data from it, advanced and most enhanced reminder feature, alarm actions for each added task or event, tasks list printing, category filter, on-the-fly deadline date modification, color coding functionality for added events and tasks, enhanced searching functionality, browser for birthdays, addresses location on the map using Google Maps, etc.
Get it now from https://osmo.en.softonic.com/
Closing Remarks
The list compiles and discusses 4 calendars that are free, open-source, and best across Windows, Linux, and its distribution platforms. There are many other high functioning and acclaimed Calendar applications such as GNOME Evolution that is most famous and offers many advanced features and set of tools, however, the platform is not available for any other paradigm except Linux. Similarly, Osmo is another great calendar application that offers enhanced capabilities but does not come for Windows or macOS. The here discussed and listed calendars, i.e., Nextcloud, Korganizer, calcurse, and Osmo are all completely free, open-source, and cross-platform compatible.
Karim Buzdar holds a degree in telecommunication engineering and holds several sysadmin certifications including CCNA RS, SCP, and ACE. As an IT engineer and technical author, he writes for various websites.