Transportation management is required in various businesses and ventures. The service providers or other organizations and businesses dealing in delivering their products or transport agencies require a solution that can easily streamline their management processes. The transportation management solutions help drive the efficient running of a business by ensuring that the requested products or services are delivered to the clients or the vendors. An efficient transportation management tool is capable of improving and increasing the efficiency of the supply chain process, can track and maintain the logistics operations, improves inventory flow, keep track of the vehicles and their maintenance checks, plan optimal vehicle routes, maintain records and provide detailed insights. The article discusses here the transportation management software solutions that can meet all the said requirements. Furthermore, this article compiles the list of software that is free, open-source, and cross-platform compatible. This is because such software witness wide adaptability and due to a larger audience, such software are the most well-maintained and optimally running software solutions.
OpenTCS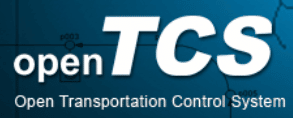 OpenTCS or Open Transportation Control System is a free, open-source, and cross-platform compatible solution. The product is highly acclaimed and adopted for its enhanced library of tools and features required in an optimally functioning transportation management system.
The tool incorporates a list of advanced features. These features and capabilities of the platform include the platform's adaptability for every type of vehicle including Automated Guided Vehicle Systems (AGVS), warehouse management, customizable communications protocols, adaptable and easily customizable user interface, flexible, user-friendly, useful for non-continuous conveyors, and the list goes on.
Get it now from https://www.opentcs.org/en/download.html
OpenLMIS

OpenLMIS is renowned across the globe for offering advanced transportation and logistics management. The tool is widely adopted for health commodity supply chains. One of the key capabilities of the platform is that it seamlessly manages and handles data accuracy and timeliness.
The key features of the platform include cloud-based electronic logistics management information system, accurate decision-making capabilities, barcoding and RFID, shipping management, transportation management, modular architecture for extensibility, ordering and requisitions, reporting and analytics, stock management, and local fulfillment, vaccine management, standard-based approach, etc.
Access the GitHub repository now from https://github.com/openlmis/openlmis-ref-distro or get more details from https://openlmis.org/get-started/developer/
Open Door Logistics (ODL)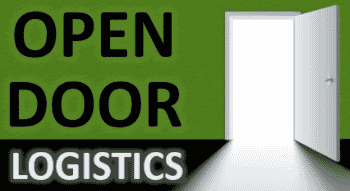 ODL is another free, open-source, and cross-platform compatible logistics and transportation management solution. The tool is equipped with state-of-the-art features and capabilities. The user interface of the tool comes equipped with a map that geographically displays and locates the vehicles and manages them along with allowing the users to design and manage the territories.
The key functionalities and features of the platform are territory design, territory mapping, vehicle fleet scheduling, color coding, geocoding, labeling, map creation, spatial analysis, customer management, shipping management, tracking, and transportation management.
Get it now from https://www.opendoorlogistics.com/downloads/
OpenMAINT
The last one to occupy our list of top four best transportation management software is OpenMAINT. The software is free, open-source, and cross-platform compatible. It offers capabilities and features that are market-competitive and in line with the leading transportation management software.
The key highlights of the efficient transportation management tool are text and graphic browsing capability, document file management, workflow engine, data import and export capability, web-based user interface, barcoding and RFID functionality, intuitive and interactive dashboard, shipping management, tracking, transportation management, record handling documents of consumables, print the current stock of consumable, manage the consumable registry, etc.
Get the latest version now from https://www.openmaint.org/en/download/latest-version#undefined
Closing Remarks
Efficient logistics and transportation management software are required in streamlining the key activities and processes involved in transportation management. These activities mainly include the process of arrival, packaging, sales, product distribution, warehouse, and inventory updating and management, planning the departures and arrivals, vehicle routes planning and vehicle maintenance, etc. The here discussed tools assure seamless execution of the said tasks and allow users to rest assured of the transportation management. The tools discussed here are OpenTCS, OpenLMIS, Open Door Logistics (ODL), and OpenMAINT. All the tools provide market competitive features and capabilities and are at the same time free, open-source, and cross-platform compatible.