Jitsi Meet is an open-source video conferencing application with a slew of premium features, including improved video and audio quality, encryption, and privacy for secure connections. Jitsi Meet provides multi-platform applications for the web, Windows, Linux, Mac OS, and Android.
It is not necessary to create an account or sign up to access a Jitsi Meet video conference. You may also host as many participants in your video conference as you want for as long as you want at any time.
In this article, we will install Jitsi Meet on the Debian 11 system.
Step 1: Update your system
First, we need to ensure our system packages are up to date before installing other packages. To update your system, run the commands:
$ sudo apt update
$ sudo apt upgrade
Step 2: Download Jitsi Meet
Next, Jitsi is not available in the official Debian package repository. Download Jitsi Meet from the GitHub profile of the application using the following wget command:
$ wget https://github.com/jitsi/jitsi-meet-electron/releases/latest/download/jitsi-meet-amd64.deb
Step 3: Install Jitsi Meet
Once the download of the Jitsi Meet Debian file is complete, install Jitsi Meet with the following command:
$ sudo apt install ./jitsi-meet-amd64.deb
Step 4: Launching Jitsi Meet
Once the installation process is complete, launch Jitsi Meet from the Activities menu. Click on the icon to open Jitsi.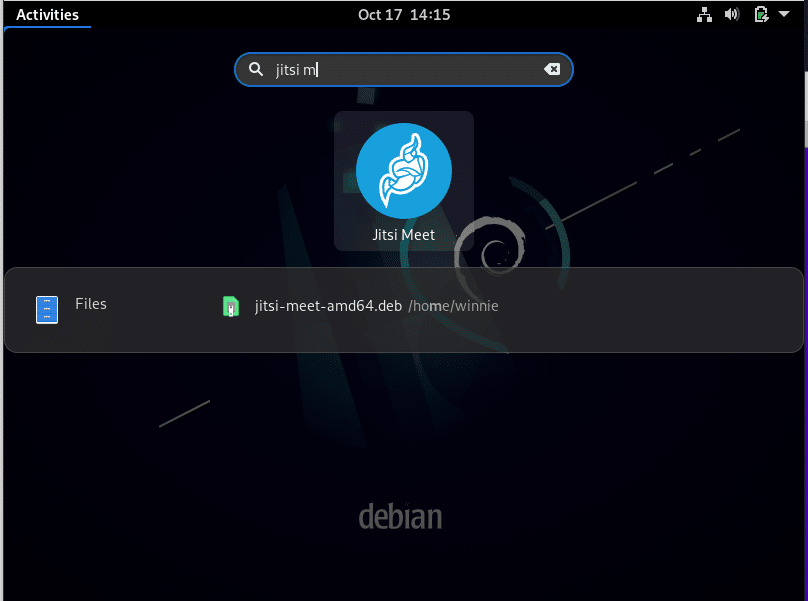 Now let's get started on using Jitsi Meet. The screenshot below will be displayed. Select the start tour to familiarize yourself with the application.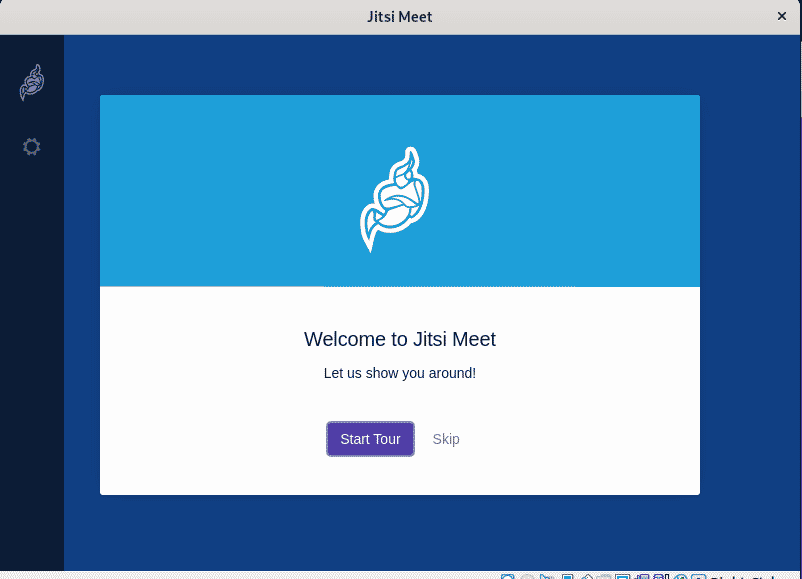 To join a meeting using Jitsi Meet, you will be required to provide the name or URL to the room. If a room with that name does not already exist, Jitsi will create one for you. If the room exists, you will be added to it. Jitsi encourages you to choose a unique name for your rooms and provides a few recommendations on a regular basis to prevent you or someone else from entering an unexpected room.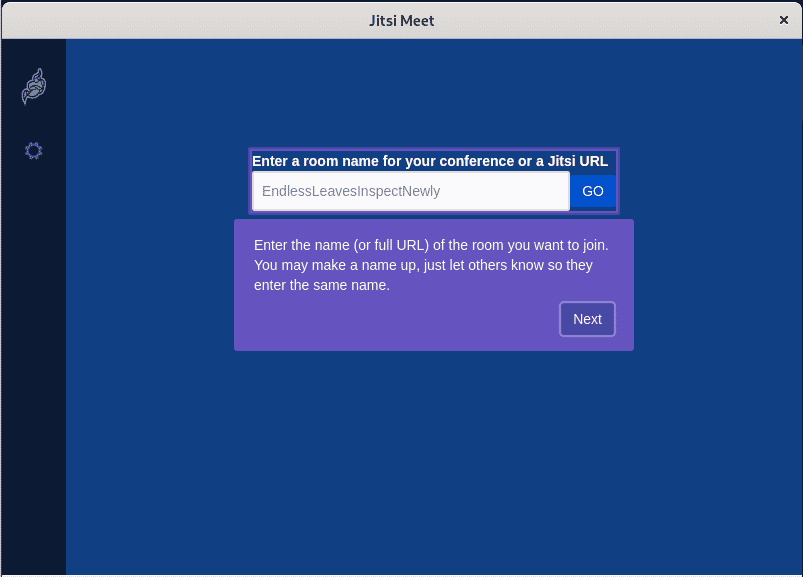 You have successfully installed Jitsi Meet on your Debian system. You can now use Jitsi Meet for your online meetings.