Introduction
Ever thought to create animations on your Ubuntu machine? This is possible with an excellent open-source and free piece of software I am going to introduce you to today. It is TupiTube. TupiTube is a simple and easy-to-use animation tool. TupiTube comes with a dozen of extensions that can be activated when needed. Software development, testing, and maintenance are supported by a vast community.
Today I will help you to install, launch, and remove TupiTube on your Ubuntu 20.04 LTS system.
Step 1. Download TupiTube
TupiTube is not available in any distribution's standard repositories. The team only distributes .deb binary files for installation. As I will show you how to install your Ubuntu system, the .deb binaries will be sufficient.
https://tupitube.com/index.php?r=custom_pages%2Fview&id=11
You will need to go to the above link to download .deb files for TubiTube installation.

If you are interested in any extensions, you will need to go to the following page to find out if any are available for you.
https://tupitube.com/index.php?r=custom_pages%2Fview&id=15
Step 2. Install TupiTube
To install TupiTube on Ubuntu 20.04 LTS, you can either use gdebi installer or run the installation using dpkg command on the command line. As all dependencies are satisfied, I will choose to install it via gdebi installer.
Run gdebi installer as a superuser and you will be good to go.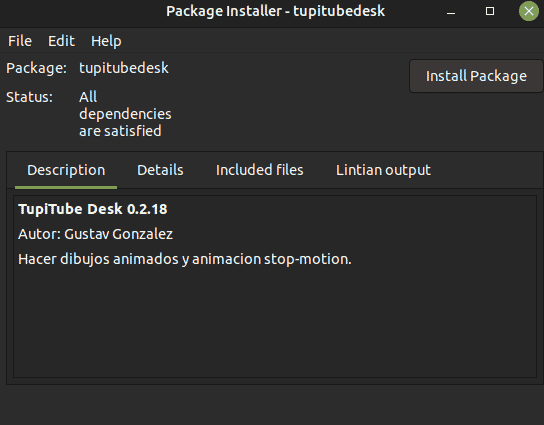 Gdebi installer will show a success message once TupiTube is installed.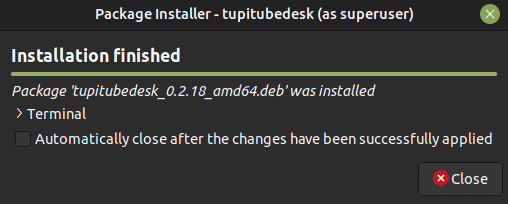 Step 3. Access TupiTube
TupiTube can be accessed via command-line only. It does not appear in the system dashboard. Therefore, the only choice you have is to invoke it in the terminal to begin TupiTube.
$ tupitube

Step 4. Run TupiTube Desk
As soon as you invoke TupiTube in the terminal it will start with a blank canvas. The TupiTube interface will be in dark mode as shown below screenshot: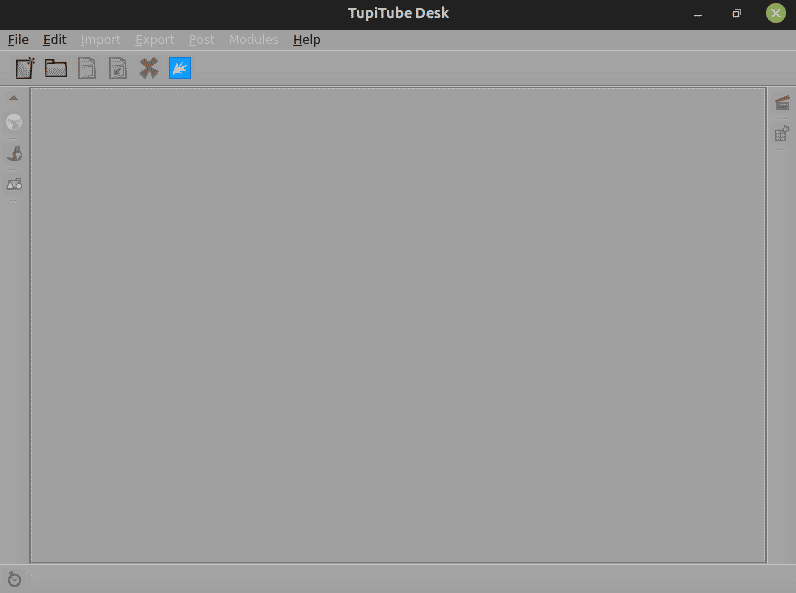 Step 5. Remove TupiTube
I used standard .deb binaries therefore removing TupiTube Desk is not difficult and does not need to do anything special. The command will be the same as any other standard Ubuntu removal command.
$ sudo apt remove tupitube

Conclusion
TupiTube is an animation design software. The community is vast, and people are always there to help. You can get instant help in the support forum. This installation process was only for Ubuntu 20.04 LTS version. The package might work on other distributions that support .deb binaries but may break the system.