Ubuntu 22.04, with its robust features, serves as an ideal platform for efficient communication tools. One such tool is Evolution – a comprehensive suite that integrates email, calendar, and address book functionalities. So how do you get it? This article is what you all need to help you install Evolution on Ubuntu 22.04.
So let's begin by knowing a bit more about Evolution and why you should get it on your system.
What is Evolution?
Evolution is an integrated mail, calendar, and address book distribution suite primarily designed for users of the GNOME desktop environment, which is one of the many environments in which Linux can operate. It has been developed to provide Linux users with a reliable, efficient, and feature-rich alternative to Microsoft Outlook. The prominent features include:
Email Management: Evolution supports both POP and IMAP mail protocols. You can manage multiple email accounts, sort emails into custom folders, and use powerful filters to organize your mailbox.
Calendar Functionality: With Evolution, you can effectively manage your appointments, meetings, and tasks. It empowers users to generate events, establish reminders, and synchronize with third-party calendars such as Google Calendar.
Address Book: The address book feature is essential for storing contacts. You possess the capability to import contacts from various origins, organize them into groups, and efficiently search for specific contacts.
Task Management: Evolution goes beyond being a mere email client—it also operates as a task manager. With Evolution, you can create to-do lists, set priorities and deadlines, and track your progress effectively.
Why Choose Ubuntu 22.04?
Ubuntu 22.04 is a Long Term Support (LTS) release. This means that it comes with five years of security updates and support from Canonical, the company behind Ubuntu. This feature makes it an excellent option for users seeking a reliable environment for everyday use or development purposes.
Additionally, being a recent release, Ubuntu 22.04 is likely to have better support for newer hardware.
The Installation Process
There are two methods to install Evolution on Ubuntu 22.04: using the Terminal and using the Ubuntu Software Center.
1: Installing via Terminal
Installing software through the Terminal offers a quick and efficient approach. Follow the steps given below to install Evolution through the Terminal:
Open Terminal: To open the Terminal, either press Ctrl + Alt + T or search in the applications menu.
Install Evolution: Type the following command in the Terminal and press Enter. This command tells Ubuntu's package manager to install the Evolution package:
sudo
apt
install
evolution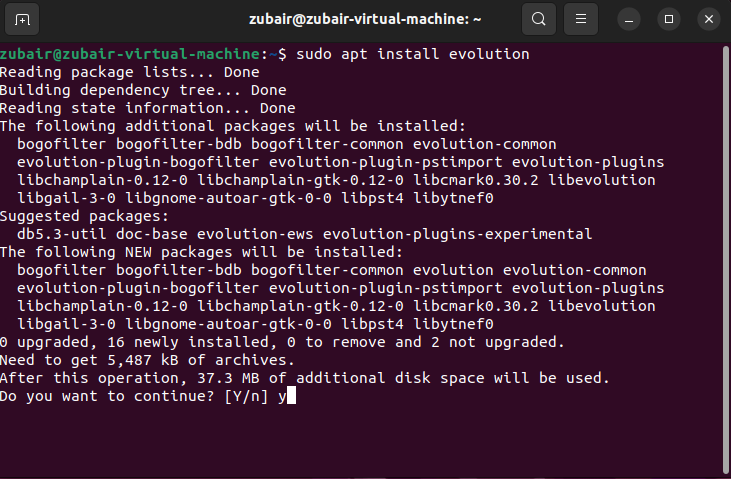 Completion: Evolution will be installed on your system once the installation process is complete.
2: Installing via Ubuntu Software Center
For those who prefer a graphical interface, the Ubuntu Software Center is an alternative way to install the software.
Open Ubuntu Software Center, search for Software in the applications menu, and open the Ubuntu Software Center.
Search for Evolution; use the search bar in the top-right corner of the window and type Evolution. Press Enter.
On the Evolution page, you will see an Install button. To initiate, simply click on this button.
You will be prompted to authenticate the installation by entering your password. Type in your password and press Enter.
The Ubuntu Software Center will download and install Evolution. Once the progress bar is full and the Install button changes to Remove, Evolution is installed on your system.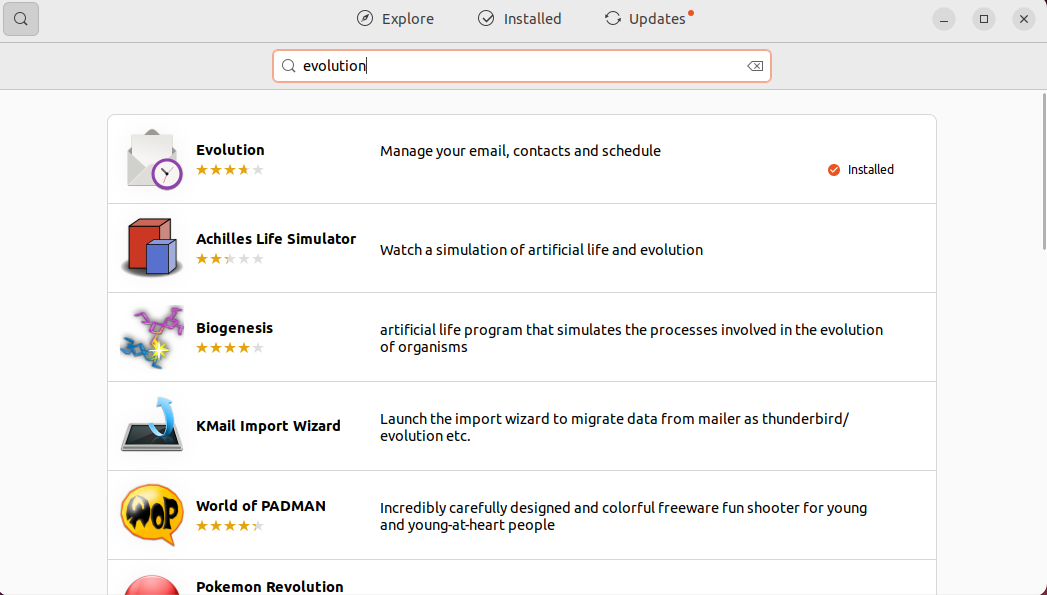 Configuring Evolution
To configure Evolution, follow the steps given below.
Launch Evolution.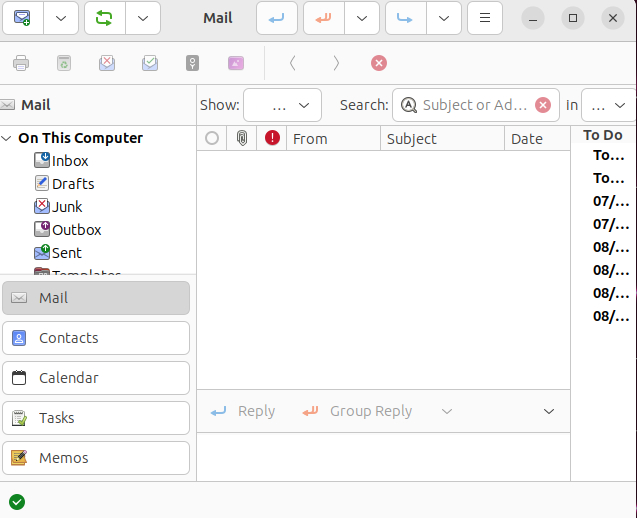 Click on the Edit menu and select Preferences.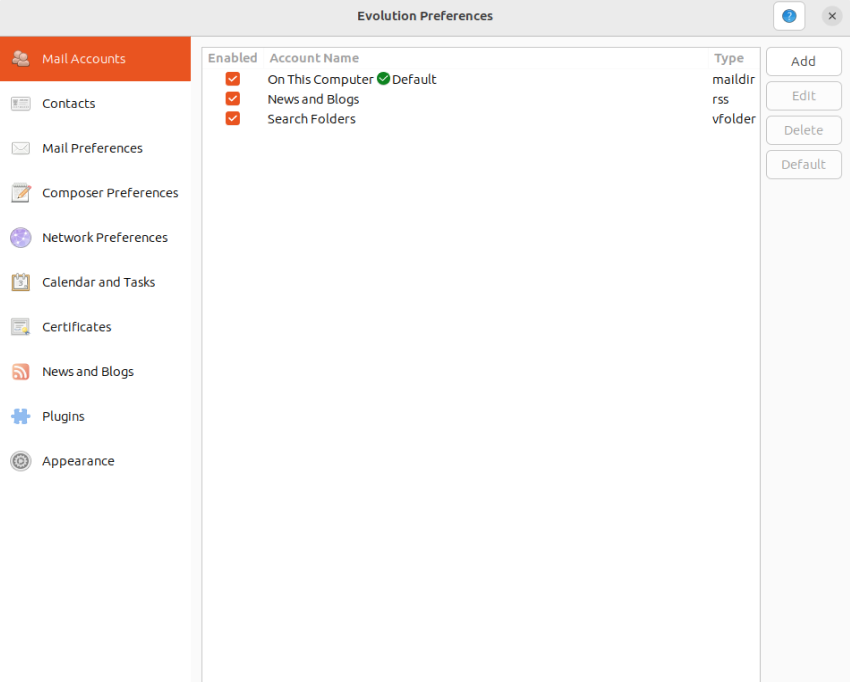 In the Preferences window, select the Mail category.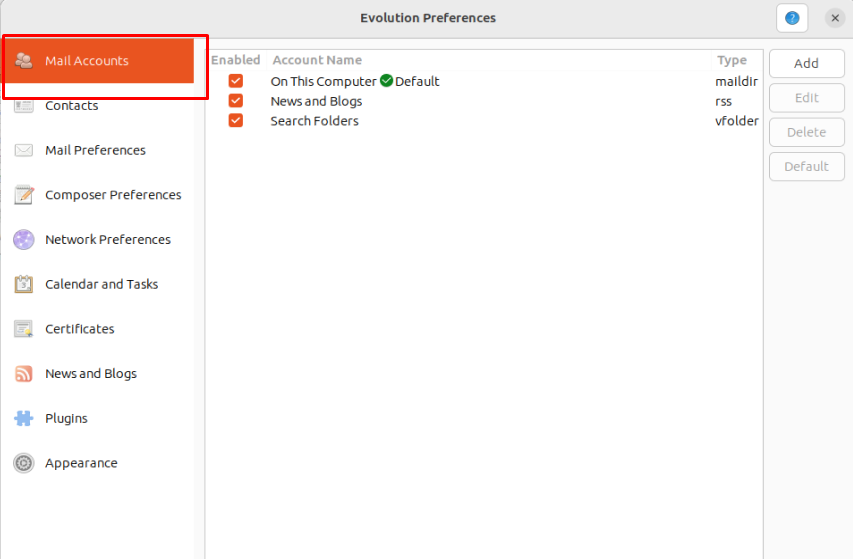 Enter your email address, password, and server details in th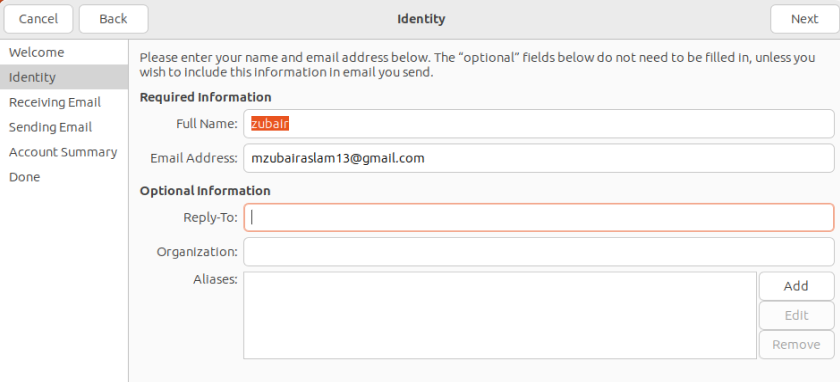 Click on the Apply button to save your changes.

Once Evolution is configured, you can start using it to send and receive emails.
Uninstalling Evolution on Ubuntu 22.04
Now for any reason you want to uninstall the Evolution, you can do so using the terminal. Input the following command and hit the Enter key.
sudo
apt remove
--autoremove
evolution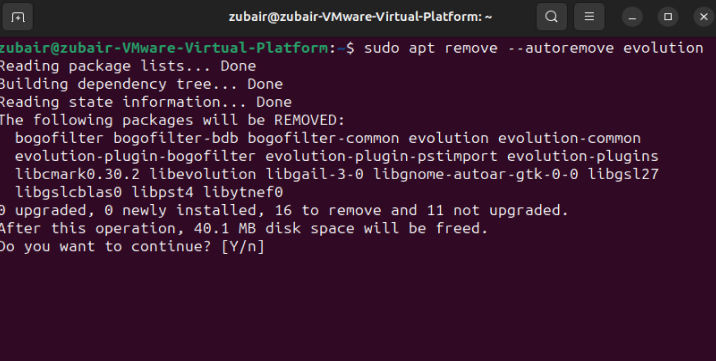 Conclusion
Evolution is an extensive tool that combines email management, calendaring, address book, and task management functionalities. By installing it on a stable and secure platform like Ubuntu 22.04, you have provided yourself with an efficient and reliable personal information manager. If you haven't completed the installation yet, simply refer to and follow the steps outlined above and get it done.