Introduction
It is always important to keep a backup of your system for bad days. The simplest way to keep backup is to copy your full disk to a different disk of the same size. But it consumes time, doesn't it? This guide will walk you through how to make use of Timeshift and create a one-click backup of necessary directories and folders of your system just like someone will do on Windows and Mac. I am using Debian 10 Buster Edition. The instructions are specific for Debian only as it is not recommended to install Timeshift from Ubuntu PPAs.
What is Timeshift on Debian?
Timeshift is an exceptional piece of software that helps you to take backups of your disk on Debian. Timeshift creates snapshots of your disk in a compressed way. It consumes less memory and does a better job than many other backup tools. Here is how to install Timeshift on Debian 10.
Run Repository Update and Install
It is always a good to update repositories before installing a package.
$ sudo apt update
$ sudo apt install timeshift
Here is the screenshot of the way I installed it on my Debian 10 system.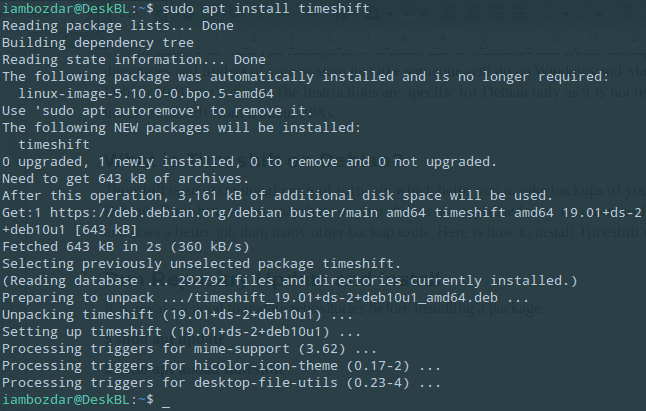 To run Timeshift, you will always need to authenticate it via GUI. Here is how it will look like: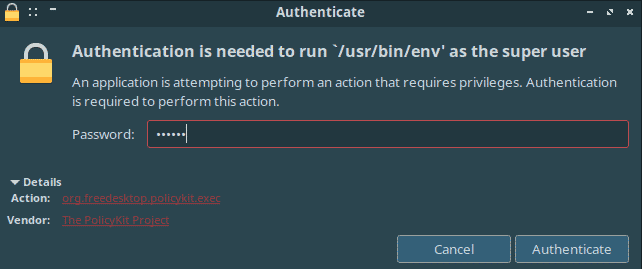 The main window looks something like this: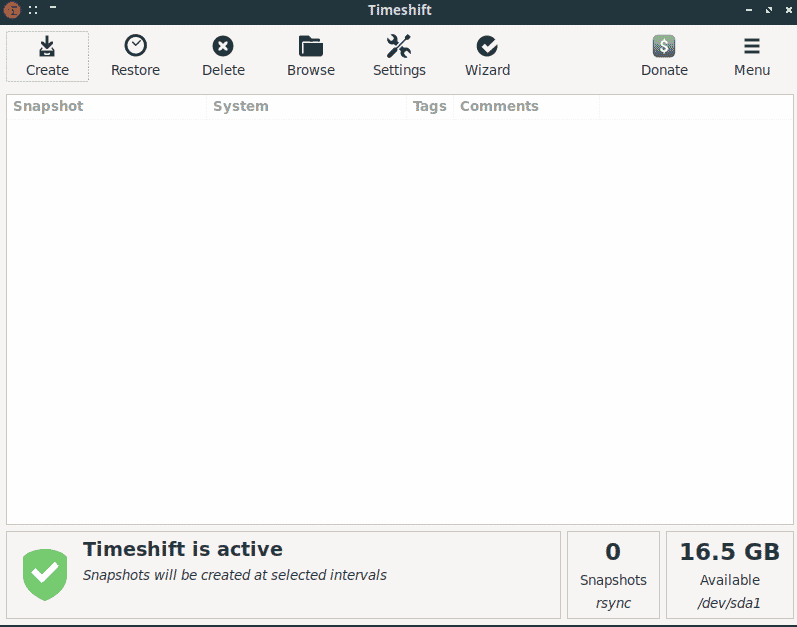 You can create one-click backups without any hassle.
Remove Timeshift
To uninstall Timeshift on Debian 10, you will simply run the following command.
$ sudo apt remove timeshift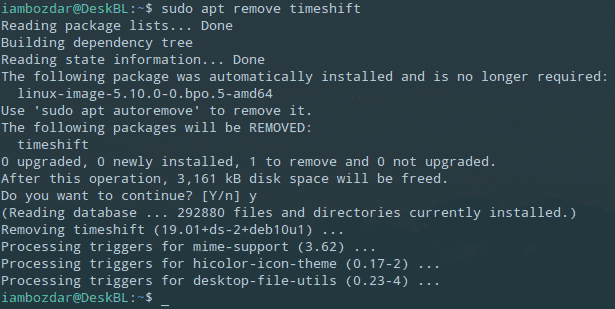 In the above image, you can see that the package has been removed successfully.
Conclusion
We review how to install Timeshift on Debian 10 from its stable repositories. Timeshift needs a certain configuration at the advanced level to take maximum benefit. We will cover that in a future tutorial. We will learn how to keep multiple backups of our system. As discussed before, do not try to install Timeshift from PPAs on Debian. This will lead to a system break.