Customer Relationship Management (CRM) lies at the heart of every organization. Having good terms with the customers, both loyal and occasional, is critical for the development and well-being of any business. Managing good relations with the customers manually is a tedious task where a significant amount of personnel needs to be deployed in order to take care, manage, and streamline various terms with the customers. The CRM software incorporates all the capabilities to manage these terms and related tasks automatically. Here listed and discussed are the top-performing, market-competitive, and leading CRM software that is free and open-source. Furthermore, the discussed software works optimally across all the leading operating systems and Linux particularly.
Bitrix24

Bitrix24 is one of the top free and open-source CRM software having all the necessary capabilities and features that are required in an efficient CRM software. Bitrix24 specializes in providing streamlined collaboration solutions, CRM platforms, time and HR management tools, document and project management solutions, and the list goes on. The company aims at providing and ensuring optimized team collaborations and communications, website builder, real-time project, and task tracking, providing live chat support functionalities, etc. Bitrix24 is known across its users from around the globe as a solution ensuring prime call tracking and collaboration facilities provider. With Bitrix24, users can collaborate easily on social media platforms, get benefits from advanced features such as video conferencing, employee polls, lead management, the ability to generate invoice and sales reports, etc.
Get it now from https://www.bitrix24.com/self-hosted/download.php
Odoo

With its initial release in 2005, Odoo is the software that is taking the market by storm. In current times, Odoo is the leading and most aggressively and actively improving Enterprise Resource Planning (ERP) and CRM software. The software comes under the GNU General Public License and offers a list of features. To list a few CRM features such as an enterprise process running through workflows, generic and fully customizable system, configuration wizard, automatic incoming and outgoing email processing using the mail gateway, integrated with the enterprise calendars, integrated with sales, purchases, and after-sales services, and the list goes on.
Get it now from https://www.odoo.com/page/download
iDempiere

The software is an open-source and cross-platform compatible product that was released on October 31st, 2012. The software offers a free version that can be downloaded by users across the globe. The solution is offered to communities, developers, and implementers. The software comes equipped with the features required and is provided in an efficient and most integrated ERP, CRM, and software configuration management (SCM) software. The tool supports a modular structure making it easier and efficient for developers and business users. Furthermore, the tool is scalable, cloud-based, and a community-driven project thereby offering never-ending features and support mechanisms.
Get it now from https://www.idempiere.org/download/
Apache OFBiz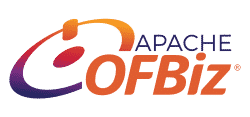 Apache OFBiz is another free, open-source, and cross-platform compatible solution offering a range of features and a set of functionalities. The Apache developers mustering the art of open-source software development, offer an accounting software that incorporates all the necessary accounting features. The list of features offered in the free platform includes an integrated enterprise resource planning (ERP) and customer relationship management (CRM) platforms that offer a wide range of features added. With Apache OFBiz, both the developers and the business managers can benefit by either installing the solution or the source code enabling developers to tweak the solution as per their needs and requirements.
Get it now from https://ofbiz.apache.org/business-users.html#UsrInstall
SuiteCRM

Featuring one of the most attractive and amazingly designed user interfaces, SuiteCRM is another free, open-source, and cross-platform compatible CRM solution in our list. SuiteCRM offers various editions and versions to suit different user needs. The features incorporated in the efficient CRM tool include products management, accounts, campaigns, quotes, leads, contracts, invoices, PDF templates, workflow management, reporting, search feature, documents, meetings, contacts, calls, events, Google maps, teams' security, portals, responsive theme, opportunities, outlook plugin integration, surveys, emails, integration with the Thunderbird plugin, and the list goes on.
Get it now from https://suitecrm.com/download/
Dolibarr

Dolibarr is another vastly known free, open-source, efficient, and cross-platform compatible CRM tool equipped with a list of market-competitive and attractive list of features and functionalities. The product is an optimal choice for an ERP and CRM. The tool incorporates a list of features, such as, particularly the ability to seamlessly managing stocks, products, stocks, orders, invoices, foundation members, mailings, and commercial proposals. Furthermore, it incorporates features like interactive address book, stock management, bank account management, customers, prospects and suppliers management, commercial proposal management, invoice management with PDF export, order management with PDF export, contracts management, payment management, shipping management, ECM (electronic content management), emailing capability, bookmark management, data export tools, donation management, and the list goes on.
Get it now from https://www.dolibarr.org/downloads.php
CIVICRM

CiviCRM is another interactive and intuitive CRM tool that is a free, open-source, and cross-platform compatible solution. CiviCRM is basically a web-based CRM software solution that comes under the Aferro General Public License (AGPL). The features incorporated in the tool include the platform's ability to store and allow users to access information related to organizations, individuals, and households along with user interactions, integration with WordPress, Drupal, Joomla!, and Backdrop CMS, email feature, tracking capability, reports and analysis, internalization support, and the list goes on.
Get it now from https://civicrm.org/download
OpenCRX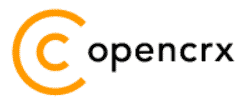 The efficient and quite latest CRM has taken rather less time in invading the market with its efficient and market-competitive CRM features. The CRM users and business community compete for the software with well-reputed CRM software such as Salesforce and Zoho. The features included in the platform are an interactive, fast, and efficient user interface, issue tracker, compelling sales pipeline, an activity manager, enhanced sales forecasting feature, reporting and analysis, round-the-clock collaborative support, dashboards, enhanced list of plugins, and third-party integrations capability.
Get it now from the SourceForge: https://sourceforge.net/projects/opencrx/files/
VTiger

The efficient CRM tool tops the list of many reviewers and the CRM community across the globe. The free, open-source, and cross-platform compatible tool offers many advanced and enhanced CRM features. The features offered in the platform include sales force management features such as account management, contact management, lead management, opportunity management, reports and analysis, activity management. Other features such as customer support and service, marketing automation, inventory management, activity management, security management, product customization, productivity add-ons, dashboards, and reports features.
Get it now from https://crmaccess.vtiger.com/begin-free-trial/
Sangoma FreePBX
Sangoma acquired FreePBX from Schmooze in 2015. FreePBX (Private Branch Exchange) is free and open-source and as quite evident from its name is an optimal call tracking software solution that runs most seamlessly on Linux operating system. FreePBX allows using any system or desktop platform to be utilized as an efficient business interaction tool which makes it one of the most convenient options. FreePBX is known across its users for its efficiency, flexibility, customizable IVR, automatic call distribution, call routing, voicemail, etc. features, scalability, high speed, etc. The efficient tool allows adding and integrating numerous other applications and tools such as CRM, custom emails, etc., thereby enhancing the platform's capabilities. Sangoma FreePBX features an enhanced and most equipped active community that promptly responds and tends to query and issues and also enhances the capabilities of the platform. FreePBX can be used on all gateways, VoIP points, and IP phones.
Get it now from https://www.freepbx.org/downloads/
Closing Remarks
The article discusses the market-leading and highly competitive CRM software mostly adopted by the business and corporate sector organizations and personnel. The listed and discussed software are Bitrix24, Odoo, iDempiere, Apache OFBiz, SuiteCRM, Dolibarr, CiviCRM, OpenCRX, VTiger, and Sangoma FreePBX. Among the listed CRM software all are cross-platform compatible, and open-source. Furthermore, all the discussed tools can be acquired by users free of cost, as all offer free versions readily available for downloading. The Vtiger software, however, offers a free trial, though is worth giving a shot owing to its fantastic list of capabilities and features as the rest of the discussed efficient CRM tools.