In this age of digitization where at the core of every business is a computer system working that is responsible for managing all the key and most important details of the business. This situation does not portray a picture of a software company, rather it reflects the working mechanism of almost all the companies around the globe dealing in textile, industrial material, education systems, hospitals, event management, etc. Therefore, the heart of every business is a computer system supporting its everyday functioning and seamless task executions. In this case, securing and taking care of the computer system or systems supporting an organization or a business becomes all too important. Hence comes the role of the monitoring tools. The monitoring tools provide a 24×7 check on the computer systems keeping an eye out for any faults or malfunctioning. These tools become a necessity of every company or business, and one cannot simply ignore the need for Server, network, and infrastructure monitoring regardless of the company's size. In this article, we provide a discussion on the best working and most rated monitoring tools for Linux. Why Linux? Because more than 42% of all websites are based on Linux. Also, more than ninety thousand businesses operate solely on Linux. Whereas almost every organization around the globe supports Linux servers.
Nagios
Released in 2002, Nagios is a free and open-source cross-platform compatible monitoring tool that offers efficient monitoring mechanisms for all. Being compatible with all operating systems, Nagios is the first choice of many users across all the operating systems.
The tool offers many features and capabilities such as monitoring services for network, [SB2] systems, and infrastructure, monitoring of following network services: SMTP, POP3, HTTP, NNTP, ICMP, SNMP, FTP, SSH, ability to monitor in-house and custom applications as well as systems and services, parallelized service checks, automatic log file rotation, maintaining and viewing problem history, alerts users about any potential risks and issues, data graphing plugins, optional web interface for current network inspection and status, active community of over 1 million users, multi-user access, etc. Despite offering monitoring services of different networks, the tool also provides monitoring services for host resources, i.e., system logs including Microsoft Windows, processor load, using monitoring agents along with providing capabilities to monitor any hardware and disk usage. Remote monitoring supported through SSH or SSL encrypted tunnels is also provided to the Nagios users.
Get it now from https://www.nagios.org/downloads/
Zabbix

Another open-source cross-platform compatible monitoring tool that provides the most efficient monitoring services for computer systems is highly appreciated by many across the globe. Zabbix supports a server-agent system architecture and offers its users management and monitoring capabilities for networks, servers, virtual machines, and cloud services. With Zabbix, additional efforts to install the agent for services like DNS, SSH, HTTP, FTP, etc. are not required.
Zabbix supports many features such as utilizing JMX to monitor Java application servers, high capacity enabling simultaneous monitoring of more than thousands devices, auto-discovery of servers and network devices and interfaces, distributed monitoring with centralized web administration, self-protection against brute force attacks, efficient reporting metrics such as SLA, and ITIL KPI, automation enabled for Ruby, Python, Perl, PHP, Java or shell scripts, distributed monitoring with centralized web administration, integration with other system management tools like Puppet, cfengine, etc., audit log, secure user authentication along with flexible user permissions, etc. Zabbix is an optimal choice for personal use or deploying it for managing different systems operating in organizations or enterprises.
Get it now from https://www.zabbix.com/download
Cacti

Released in 2001, Cacti is another open-source and cross-platform tool acing at seamlessly and efficiently performing networking monitoring tasks. The web-based tool is designed to fetch data in the form of graphs and other visualization forms to assess and monitor network bandwidth utilization and disk space, network, or CPU usage, etc.
Cacti offer many diverse features including built-in SNMP support that combines SNMP with UCD or NET, and with SNMP for collecting device information, unlimited graph items, auto padding support for graphs, flexible data sources, graph data manipulation, custom data-gathering scripts, graph templates, data source templates, device templates, user and user group based management and security, remote data collection, supports for Round-Robin Database (RDD) files with more than one data source, data gathering on a non-standard timespan, graph and tree automation, network discovery, etc. On top of all the diverse features and capabilities, Cacti enables administrators with the capability to create different roles and permissions in the platform granting different access levels to different levels of users.
Get it now from https://www.cacti.net/download_cacti.php
Icinga

Icinga was released in 2009. The open-source cross-platform monitoring tool was initially created as a sub-branch of the Nagios system and thereby incorporates all the features and functionalities of the advanced and most efficient Nagios monitoring platform.
Icinga despite offering the features incorporated in the advanced Nagios also aims at eliminating the shortcomings of Nagios. With Icinga, the users are able to get their hands on the efficient Web 2.0 user interface, along with providing additional database connectors, a REST API, Monitoring features such as monitoring of network services including POP3, SMTP, NNTP, HTTP, ping, etc., monitoring of server components such as routers, switches, temperature, and humidity sensors, etc., monitoring of host resources like network, CPU load, disk usage, etc., parallelized service checks, different notification and alerts functionalities, and different visualization and reporting capabilities. Icinga is an efficient and most acclaimed choice of many Linux users and users of other operating systems as well.
Get it now from https://icinga.com/get-started/download/
Prometheus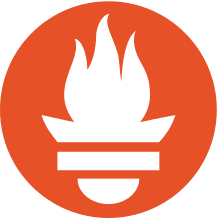 Released in 2012, the open-source and cross-platform compatible paradigm despite being comparatively new to the market, still has made it the top-performing monitoring tool of many reviewers and users. Utilizing the in-built toolset, the efficient monitoring tool enables users to set up monitoring capabilities in an ideal setup designed specifically for containerized environments like Kubernetes and non-containerized environments.
Prometheus offers different in-built tools to carry out numerous tasks. These tools include multiple exporters that typically run on the monitored host to export local metrics, Prometheus to centralize and store the metrics, Grafana to produce dashboards, Alertmanager responsible for triggering and sending out alerts based on those metrics, and PromQL is the query language used to create dashboards and alerts. Prometheus is one of the highly-rated paradigms and has gained an audience across all the platforms.
Get it now from https://prometheus.io/download/
Closing Remarks
The article summarizes the top monitoring tools in the market. Monitoring tools help ensure the stability of not only the computer systems and networks, but also help ensure the stability of a business or an enterprise. Many monitoring tools ask users to share information and data which usually businesses or enterprises are not comfortable sharing. The open-source monitoring tools providing open access are free from the blame of data theft because, with open-source monitoring tools, the companies are not forced to share their data if they don't want to. Here in this article, we discuss the top-functioning open-source monitoring tools for Linux which are also cross-platform compatible and hence can be utilized to monitor all the computer systems or networks to ensure system stability and sustainment.