The bluefish text editor is used to edit the source code in different programming languages like C / C++, Python, JAVA, HTML, etc. It is a lightweight and cross-platform editor. It supports many features like IDE and application designing.
We will learn in this article how to install Bluefish editor on Ubuntu 20.04 Linux environment. The installation of the bluefish editor will complete into the following number of steps.
Installing bluefish editor on Ubuntu 20.04 
The installation of bluefish editor will complete on your system by running the following steps:
Step 1: Add PPA bluefish repository
Access the command line tool 'Terminal' using the keyboard shortcut method 'Ctrl+Alt+t'. Now, you need to add the personal package bluefish archive to your system. For this purpose, run the below-mentioned command to add the PPA bluefish repository in your Ubuntu 20.04 system:
$ sudo add-apt-repository ppa:klaus-vormweg/bluefish
Press 'Enter' to continue the PPA adding process. Once the PPA is added, the repository name will show in the repositories list as follows: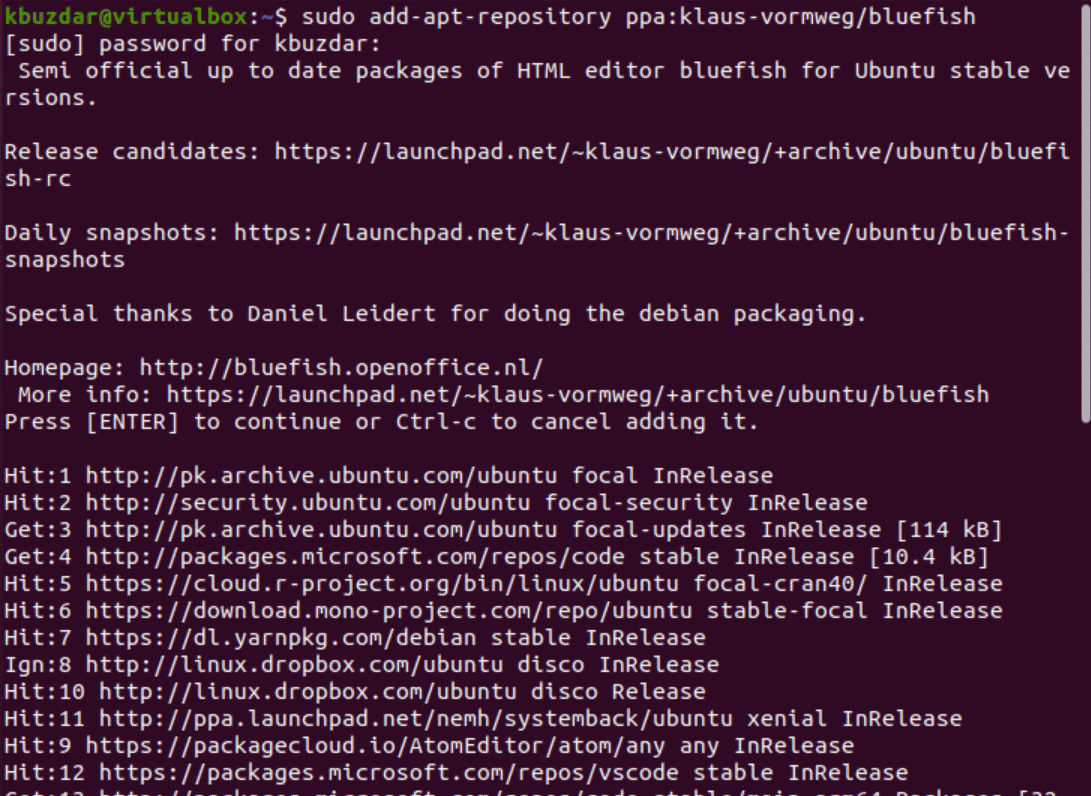 Step 2:  Update the apt repository
Refresh the local user apt repository list by running the below-mentioned command:
$ sudo apt update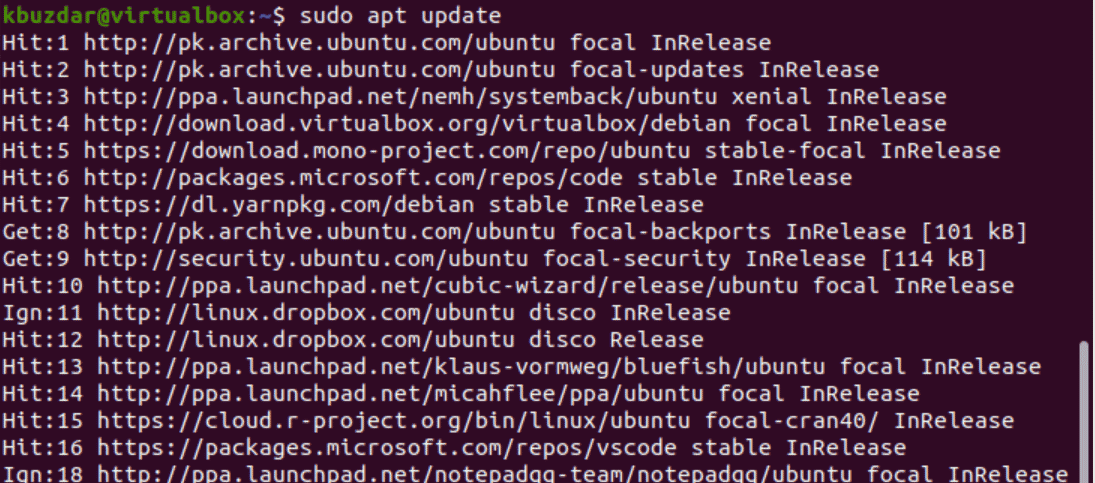 Step 3: Install bluefish editor 
Now, it's time to install the bluefish editor on your Ubuntu system. Using the below-mentioned command you can install bluefish editor on your system:
$ sudo apt install bluefish
Press 'y' and then 'enter' to avoid the confirmation dialogue.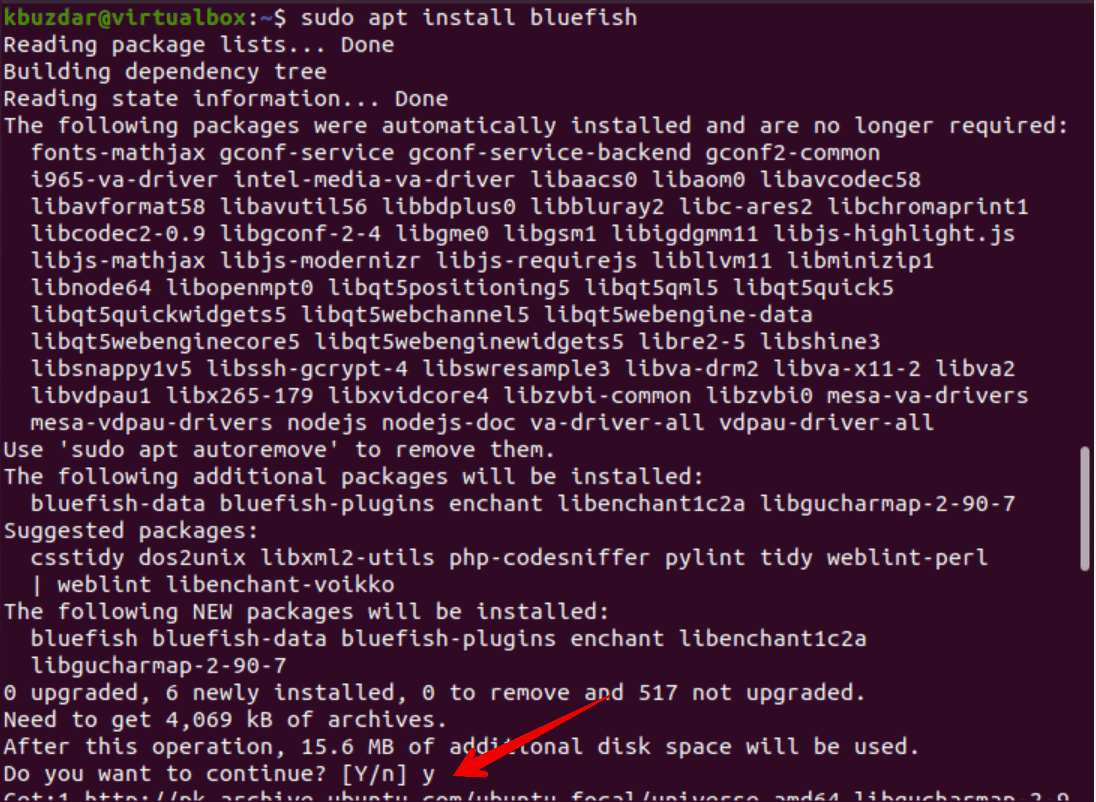 Step 4: launch bluefish editor on Ubuntu 20.04
In this step, you will access the bluefish editor by using the application search bar. Type 'bluefish' in the search bar and the following result will display on the desktop: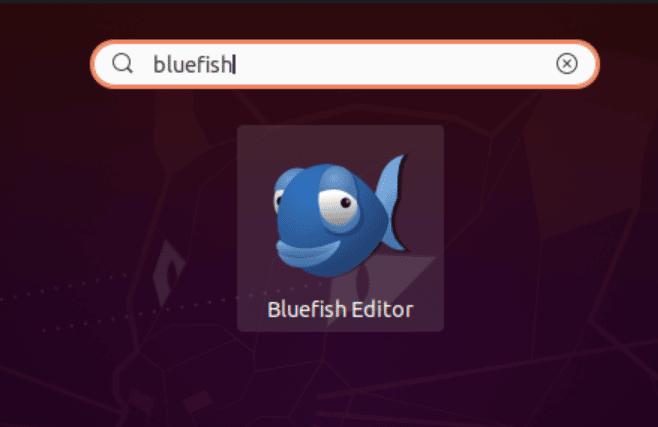 Click on the bluefish editor icon the following interface will show on your Ubuntu system: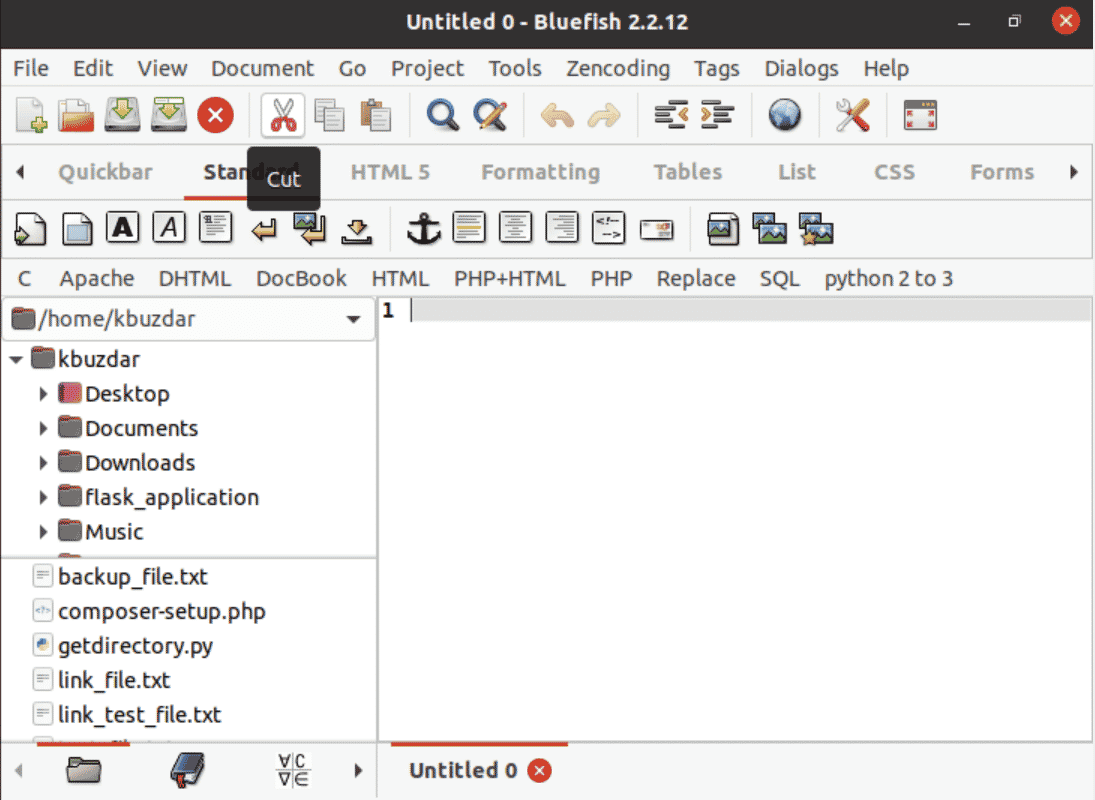 Once the installation of the bluefish editor is completed, you can customize and edit your source code using the number of available options based on your requirement.
Uninstall or remove Bluefish editor from Ubuntu 20.04
To uninstall or remove the bluefish editor from your Ubuntu system, remove the PPA repository by running the following command or you can also either remove it by using the software updates utility.
$ sudo add-apt-repository --remove ppa:klaus-vormweg/bluefish
Now, execute the following command to uninstall the bluefish editor:
$ sudo apt remove bluefish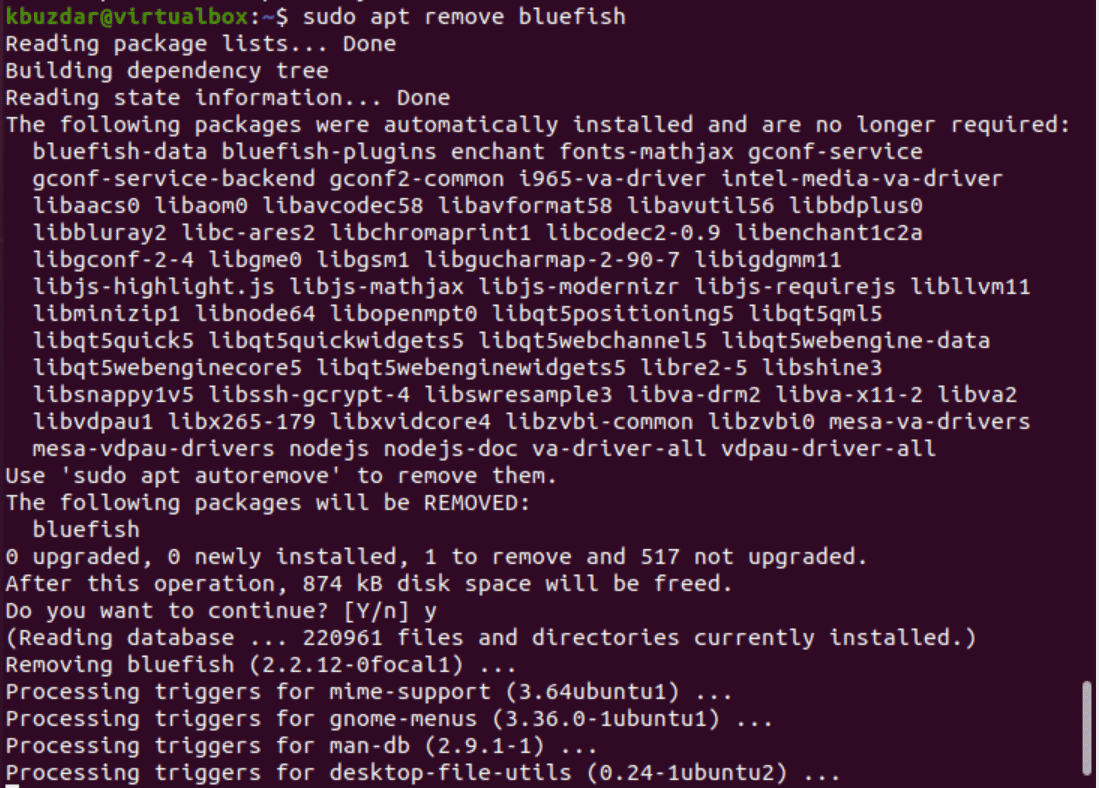 Conclusion
We have installed the bluefish editor in this article Ubuntu 20.04 system. A number of options are available in this editor through which you can easily edit the source code of any programming language. Install and use this editor and share your feedback if you feel any difficulty.
Karim Buzdar holds a degree in telecommunication engineering and holds several sysadmin certifications including CCNA RS, SCP, and ACE. As an IT engineer and technical author, he writes for various websites.